Dubai Electricity and Water Authority (DEWA) has organised 3D Printing and Additive Manufacturing Workshop, in cooperation with General Electric (GE).
The workshop came as part of an MoU between DEWA and GE to collaborate in 3D printing, additive manufacturing, and Industrial Internet technologies. The event supports DEWA's 3D Printing plan, in cooperation with the GE Additive Manufacturing Unit.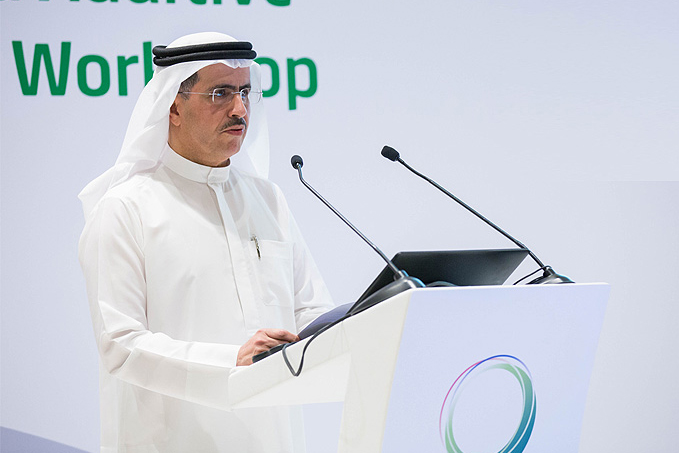 The workshop was attended by HE Saeed Mohammed Al Tayer, MD and CEO, DEWA, Dr. Dalya Al Muthanna, President and CEO, GE Gulf, DEWA's Executive Vice Presidents and Vice Presidents, 50 DEWA staff, and officials from GE Additive Manufacturing Unit.
HE Saeed Mohammed Al Tayer, MD & CEO, DEWA, said, "This workshop supports our efforts to achieve the objectives of the Dubai 3D-Printing Strategy launched by His Highness Sheikh Mohammed bin Rashid Al Maktoum, Vice President and Prime Minister of the UAE and Ruler of Dubai, to exploit this promising technology to serve humanity and promote the status of the UAE as a leading hub of 3D printing technology. Our efforts in this supports DEWA's vision to become a sustainable innovative world-class utility that adopts world-class standards to improve efficiency in the production, transmission and distribution of energy and water, develop future services and projects that enhance DEWA's position as one of the best utilities in the world, and enhance Dubai's leading position globally.
Al Tayer added that DEWA is working to achieve the vision of HH Sheikh Mohammed bin Rashid Al Maktoum, to develop long-term proactive plans to keep pace with disruptive technologies and the Fourth Industrial Revolution, and provide world-class services that enhance the quality of life in Dubai. "We have a comprehensive strategy to motivate creative ideas and proposals that are the cornerstones of DEWA's organisational values. We recognise the importance of keeping abreast of rapid technological developments by providing a stimulating, creative, and quality environment aimed at devising the best creative solutions," he said.
Al Tayer noted that DEWA's 3D-printing programme has been selected to be part of the 10X initiative launched by HH Sheikh Mohammed bin Rashid Al Maktoum.
Dubai 10X sets the Government of Dubai on a mission to be a global leader that is 10 years ahead of all other cities. This is done through government innovation and reformulation of traditional work mechanisms to keep up with the changes taking place in the world, taking advantage of the enormous potential offered by modern technologies.
The initiative seeks to cooperate with other government organisations in Dubai to adopt new models for future governments by bringing about a comprehensive change in the government's work system, and developing innovative ideas and future plans that will reshape the government's role in servicing societies and the making the future.
As per the MoU between DEWA and GE, the two sides collaborate in research and innovation to develop 3D printing, additive manufacturing, and digital technologies including the Internet of Things (IoT), Industrial Internet, Artificial Intelligence (AI) and robotics. This will enhance productivity, efficiency, sustainability, energy efficiency, smart grid integration, and other future technologies and innovations.