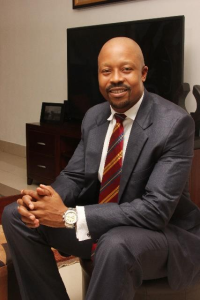 Dimension Data has announced it has increased its presence in West Africa by opening an office in Ghana.
The Group has been operating in the West African market for a decade with an operation in Nigeria.  Dimension Data has offices in Nigeria through its subsidiary Plessey, and in both Nigeria and Ghana through Internet Solutions.
"We're very excited to be expanding our African footprint," Glad Dibetso, Managing Director, Dimension Data, West Africa, said. "The market in West Africa is growing, and Ghana is going to play a key role in our growth journey. We look forward to working closely with our clients and partners in Ghana and develop locally relevant solutions to help clients accelerate their business ambitions."
Today, the Dimension Data group employs 37 permanent staff in Ghana and plans are to increase its system integration skills and expertise over the next 12 months, providing opportunities to young local talents.
According to The World Bank, information technology and the highly visible construction sector now account for half the country's national income. This is in addition to gold, cocoa and oil which continue to dominate Ghana's exports.
Oludare Ogunlade, General Manager, Cisco, West Africa said, "Dimension Data is a key strategic partner to Cisco globally. We've partnered with the Group for many years across many markets. We look forward to working with Dimension Data in Ghana and expanding our Global Alliance in yet another territory."