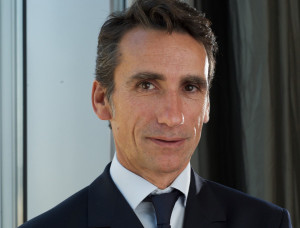 Cybersecurity firm Fortinet will kick-off its regional Advanced Technology roadshow across the Middle East region, starting from March 16, 2015.
The tour is designed for products, sales and business development staff employed by Fortinet partners.
The event will give participant's in-depth training and accreditation on Fortinet's technology solutions. This will be the opportunity to deliver Fortinet's key differentiators and competitive advantages. The company will also provide a wide variety of advanced sales tools and brief resellers on the latest promotions and sales incentives.
"Fortinet is a channel driven company, and our goal is to empower them to excel, so that they continue to achieve their business goals, and help expand our footprint across the region," said Alain Penel, Regional Vice President, Middle East, Fortinet. "The annual roadshow is part of our commitment to our partners and we design our sessions to give them the tools they need to address customer needs and expectations, and overcome challenges. The roadshow is also an excellent platform to exchange opportunities and gain valuable market feedback from our partners. "
The roadshow will be attended by a number of senior Fortinet executives and takes place in :
Dubai at the One & Only Royal Mirage Hotel on March 16th, 2015
Kuwait at the Movenpick Hotel & Resort Al Bida'a on March 17th and
Riyadh at the Intercontinental Hotel in Riyadh, Saudi Arabia on March 18th
In each city, the roadshow will run from 9am to 2pm.