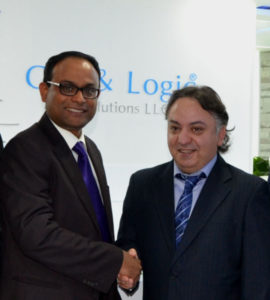 Geo and Logic GIS Solutions, a Dubai-based tracking and fleet management solutions provider, has signed up with Finesse to offer cloud solutions on IBM Cloud.
The company has partnered with Finesse to assist with its business and IT platform transformation programme using IBM Soft layer. According to the official release, it has selected the regional systems integrator for its expertise in offering infra service and cloud provisioning capabilities.
Finesse has offered the IBM Cloud solution for hosting its entire production and non-production environment on IBM Cloud. Global clients for their GPS tracking system and related software will be hosted on IBM Bare metal Servers. As per the terms of the agreement, the systems integrator ensures end-to-end implementation and support to Geo and Logic GIS Solutions for the next five years.
 Roy Nasrallah, Regional General Manager, Geo and Logic GIS Solutions said, "We truly believe that moving onto cloud will increase the efficiency of our services as it is ideal for our business model and operation. We are excited to partner with IBM and Finesse as joining forces to complement resources and share knowledge and expertise will make a significant impact to our business."