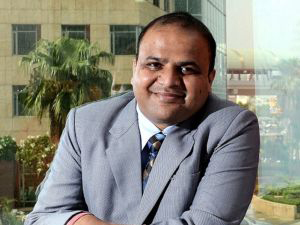 HCL Infosystems has announced a strategic alliance with Avaya to help businesses and organisations in India accelerate their digital transformation strategies.
Under this alliance, HCL Infosystems will offer Avaya's complete portfolio of customer and team engagement and data networking solutions and services to its customers across different industry sectors.
Madhavan P, Senior Vice President, Office Automation, HCL Services, said, "We are delighted to partner with Avaya to offer their cutting-edge technologies to enable our customers to better meet the evolving demands of a hyper-connected business environment. This is in line with our mission to add the utmost value to our customers by providing them the choice of best-in-class solutions through leading edge capabilities and solutions, especially in emerging technologies such as IOT, Mobility and Cloud, which are becoming imperative for digital transformation."
Vishal Aggarwal, Managing Director, India and SAARC, Avaya, said, "By working with an innovative company like HCL Infosystems that has pioneered IT in India, we can deliver best-of-breed-technology services and solutions that give enterprises competitive edge through greater agility. HCL Infosystems' strong footprint, brand reputation and industry expertise will help us grow our presence across India."
This partnership will help HCL Infosystems and Avaya to enable their enterprise customers through a range of communication solutions, including unified communications, contact centre, mobility and video conferencing facilities.
According to HCL Infosystems, their pan-India presence will enable customers across the country to gain access to Avaya's leading-edge solutions and services. HCL will also offer smart applications from Avaya to help enterprises make informed decisions that can transition them into digital enterprises.