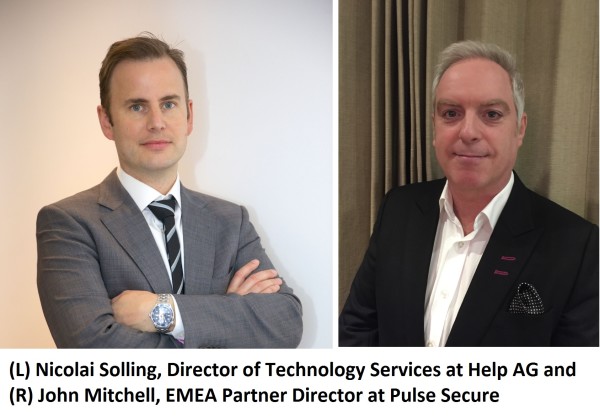 Help AG has announced the revisions of its go-to-market with secure access solutions vendor, Pulse Secure, to capitalise on the region's growing Bring Your Own Device (BYOD) and enterprise mobility market. By strengthening its ties with the vendor, Help AG aims to soon become the biggest partner for Pulse Secure in the UAE, Saudi Arabia and Qatar.
"Mobile applications are redefining the enterprise user experience, giving workers anytime access to corporate information. At the same time, due to improper management and ineffective security tools and policies, these devices are becoming the weakest link in enterprise IT security. We want our customers to leverage the benefits of BYOD while securing their data and mitigating the threat of data leakage and loss," said Nicolai Solling, Director of Technology Services, Help AG. "Pulse Secure has significantly refreshed its product line through 2015. The enhancements to its mobility solutions offer businesses the flexibility to deliver simple, seamless, and secure on-demand connectivity to mobile and remote workers."
Help AG believes the Pulse Workspace solution's 'containerised' approach of segmenting corporate and employee data, apps, and connectivity is key to addressing privacy issues plaguing the security of employee owned devices. The solution encrypts all data at rest, controls data sharing between enterprise apps, wipes corporate data without affecting personal information, and connects directly to the enterprise VPN. It is also the only solution that doesn't modify iOS and Android apps with app-wrapping or require SDK use. Additionally, Pulse One, Pulse Secure's central management solution for VPN, network access control, and mobility supports unified management of endpoint and mobile device security for all users and devices.
While Help AG intends to re-aligned its focus with Pulse Secure to focus on enterprise mobility, the company believes there will be opportunity to upsell and cross-sell other solutions from the vendor's revamped portfolio. Over the course of its partnership with Pulse Secure, Help AG has developed impressive capabilities in pre-sales, sales, implementation and support of the vendor's solution platforms. Through the usage of Pulse Secure's secure access platforms in its own IT infrastructure.