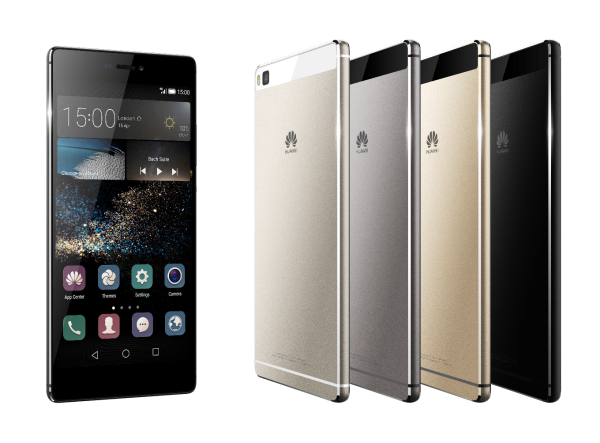 Huawei's Consumer Business Group has unveiled the Huawei P8 and P8 max smartphones.
The new Huawei P8 is the culmination of the P series' rich heritage of style and functionality while the P8 max also features a larger 6.8-inch screen and longer battery life. With the P8 and P8 max, Huawei is one again redefining the smartphone market with easy-to-use features that amaze and inspire consumers.
Huawei's extremely stylish P series has achieved great success around the world. Global sales of the Huawei P6 have totaled 5 million units in 60 countries. The Huawei P7 surpassed the 4 million sales mark across more than 100 countries in just six months, and the success of the Huawei P6 and P7 indicates a strong potential demand for the Huawei P8 and P8 max.
The Huawei P8 max uses a 6.8-inch high definition JDI screen that is the largest in-cell FHD screen in the world. The 16:9 screen enables the device to be slimmer, with a better feel and easier to carry. The P8 max supports landscape mode which enables consumers to view and read on the phone while colour enhancement technology enables a better visual experience.
The 6.8-inch large screen is equipped with a 4360mAh large battery – all contained in a super slim 6.8 mm body. It is there for long-time recreational needs, enabling over 10 hours of video streaming with Huawei's power saving management technology.