Levtech Consulting has announced that it has been selected by Lulua Publishing to implement Microsoft Dynamics AX 2012 R3.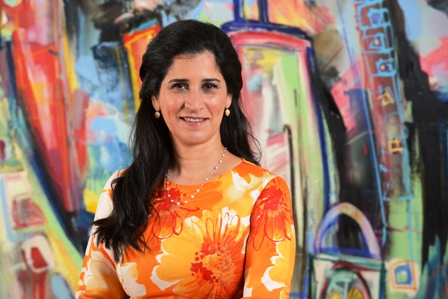 The project aims to automate business functions and build a single operational platform across the Group.
Lulua Publishing was founded in 2011 by Sheikha Intisar Salem Al Sabah to promote personal growth and development among Arab readers across the Middle East. Having different business lines meant that Lulua needed to select a simple, but comprehensive ERP solution to empower their employees and automate the business processes. Some of the challenges that Lulua was facing included financial consolidation, manual processes, payment follow-up with customers, automating processes specific to the publishing line of business, and task management amongst different team members. Based on a detailed evaluation, Lulua publishing saw true potential and value in optimising and consolidating their business processes through the ease of use and functionality that Microsoft Dynamics AX extended. At the same time, Lulua also realised the importance of selecting the right consulting partner to bring in best practices and a strong consultative approach.
Levtech was chosen following an extensive evaluation process of selection of partners as they demonstrated theknow-how and expertise required for a successful and global implementation. Levtech's credentials in implementing ERP for organisations having different lines of business was a key factor in selection.
"We are really excited to embark on an ERP implementation at Lulua. As we continue to expand and diversify, it is important to simplify the day-to-day work life of our team members, which in turn will help in overall improvements in productivity, efficiency and teamwork. We are confident that Microsoft and Levtech will deliver a great experience for our organization, and we look forward to this journey," said Sheikha Intisar Salem Al Ali Al Sabah, Founder and CEO, Lulua Publishing.
"Microsoft Dynamics AX is a comprehensive, end-to-end solution that can be implemented in organisations having business focus in different verticals. At Levtech, our expertise lies in our domain focussed consulting and rolling out Microsoft Dynamics for companies in different verticals. As part of our implementation methodology, we follow a global template approach, which helps streamline common business processes across multiple subsidiaries, while providing the flexibility todeploy business-specific functionalities for each entity within the group. As part of this project, we would also integrate Microsoft Dynamics AX with an external e-Commerce platform to help customers gain an amazing experience of shopping online. Group level financial consolidation features in AX will also be another key enhancement that will help Lulua have visibility into the business operations of all its companies. This implementation will definitely help Lulua to eliminate manual processes, reduce costs, boost productivity and ultimately, achieve business growth," added Oommen P Oommen, Regional Manager – Business Development, Levtech Consulting.