The regional solutions provider Meta Byte Technologies has unveiled its brand new solution to enhance virtualisation performance in desktop and server environments.
The new scalable solution from Meta Byte Technologies is powered by Fusion-io technology that eliminates the bottlenecks typically caused in a virtual environment by making terabytes of high-performance, non-volatile memory available within each server to dramatically improve efficiency, consolidation, and scalability to further boost significant performance, reduce cost and complexity in a virtual environment.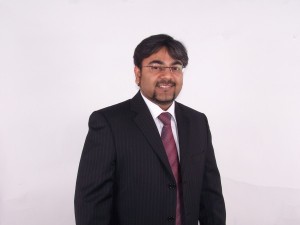 The solution, says the company, provides enterprises a safe and inexpensive transition to virtual desktop environment, while eliminating the need for high-performance shared storage to support desktop images. It scales down costs and offers massive savings on enterprise shared storage, power, cooling, rack space, and associated operational costs besides providing a much faster response time.
Salil Dighe, Managing Director at Meta Byte Technologies explains, "In continuation with our philosophy to introduce best of the breed solutions in the region, we are glad to unveil our new solution for virtualisation. With our new solution, enterprise in the region can make much more efficient use of their existing IT infrastructure with as much as a tenfold increase in the number of virtual machines each server can support. This enables organisations to truly unlock the benefits of virtualisation in both enterprise compute and desktop environments without the need for massive system upgrades."