As businesses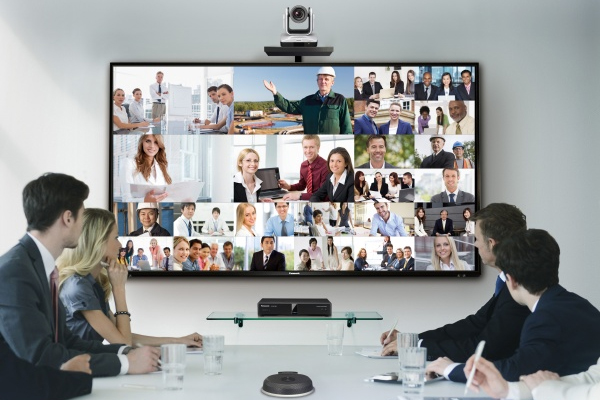 keep up with the growing digital environment, enterprise grade video communication solutions are becoming one of the most important collaboration tools they require to stay competitive today.
To assist organisations in this aspect and take video conferencing to next level, Panasonic has launched its KX-VC HDVC series.
The latest HDVC system, according to the company, grasps effective visual communication without restrictions on time or place, and caters to a wide range of communication needs, in various fields, such as education, manufacturing, healthcare, finance and sales. With its high-quality 1080/60p image technology and 360° HD Audio, Panasonic's latest HDVC model KX-VC2000 surpasses the collaboration capabilities of conventional video conferencing systems, and connects up to 24 sites without any optional equipment. Thus, providing businesses and institutions with a genuinely viable alternative to business travel.
Panasonic also highlighted a number of unique features that enable KX-VC series to provide immersive experience that brings the feel of real-life boardroom. These include the system's capability to convey facial expressions and nuances of voice to facilitate discussions and remote lectures. It also has a monitor function, which allows two parties to easily share documents or demo a product. The function also displays a PC document and the images of distant sites with the home location on three monitors. The device also allows users to seamlessly converse and experience HD images without disruptions at a bandwidth of 256 kbps.
Furthremore, it enables a close-up view option and is equipped with an Echo Canceller, which prevents echoes and howling.
Another key element of the HDVC systems is the remote control, which allows users to control the pan, tilt and zoom operations of dedicated cameras mounted at the home location and a distant site, according to Panasonic.
Panasonic's HD Visual Communications System makes it possible to instantaneously communicate and collaborate with colleagues and industry experts wherever they happen to be. With full HD 1080p video and 360° full duplex audio delivered over a standard broadband connection.