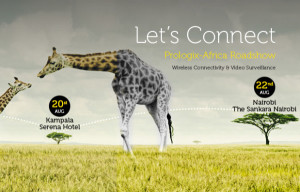 Prologix Distribution will host a planned series of roadshows in Tanzania, Uganda and Kenya, which will cover wireless connectivity, telecoms, test & measurement and video surveillance solutions.
The Bootcamp Seminars will be held in Dar-es-Salaam, Kampala and Nairobi on August 18th, 20th and 22nd respectively.
Brands including Cambium Networks, Trango Systems, Sangoma Technologies, Peplink, LevelOne and IDEAL Industries will participate in the roadshow.
Prologix is currently working with several ISPs and telecom  firms in the continent on several projects involving long distance, point-to-point and point-to-multipoint wireless and RF & Microwave.
The company's offices in Nairobi and Lagos currently undertake the Africa operations.
Aditya Sahaya, Director, Business Development, Prologix Distribution said, "According to the International Telecommunications Union (ITU) research, in the year 2013, the total number of internet users in Africa was 16 for every 100 people; whereas the same statistics across Europe was 75 for every 100 and 61 for every 100 in the US. The internet penetration rate is only 12% of the total population in Tanzania and 13% in Uganda.  Kenya scores better at 28% and is characterised by those ISPs which have transformed themselves into second-tier telcos by rolling out national and metropolitan fiber backbones and wireless broadband access networks, offering converged voice, data and video/entertainment services.  However, expensive infrastructure and competitive markets are the challenges faced perennially.
"The need of the hour in African landscape is a converged solution with all components tested and tried for compatibility, and which can provide the ISPs, Mobile Networks Operators (MNOs), government entities like law enforcement and defence, system integrators and value added resellers all the mechanisms to setup and operate a successful broadband network or mobile connectivity," he said.