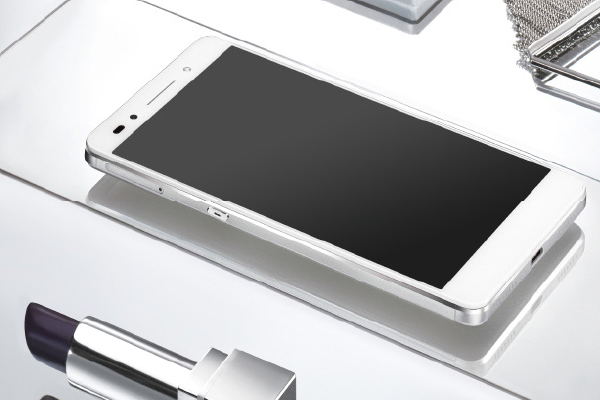 Honor 7, one of the latest smartphones by Huawei was launched in the Middle East last month. Online Editor Adelle Geronimo gets hands-on with the new device.
The Honor 7 is the latest mid-range offering by Huawei, which is designed in a metallic body with a 5.2-inch encasing. This gives the device a 'business-like' feel to it, which is appealing.
However, as soon as you open the smartphone, you'll find that it's not all 'business.' It leverages the Android 5 Lollipop complemented with Huawei's EMUI 3.1, which gives an upbeat interface that consumers of all ages will surely appreciate. It has a 1080p resolution and pixel density of 423ppi, offering the users a fairly decent display.
As always, one of the most sought after aspect of any smartphone today is the camera, Honor 7 sports a powerful 20MP rear camera with Phase Detection Auto Focus. The rear shooter is quite speedy in snapping photos, however, when taking burst shots it tends to lag a little bit. Up front is an 8MP camera with its own LED flash, which selfie-takers will love.
The power and volume buttons are carefully positioned and are ideal for single-handed operation, but the new 'smart button' seems a bit redundant and was hardly used.
Honor 7 is also equipped with a fingerprint sensor just below the rear camera. While the intent of the security feature is good, getting it to work properly gets a bit tricky sometimes.
It is armed with a 64-bit Octa-core Kirin 935 processor clocked at 2.2GHz with 3GB RAM which makes the device very responsive.
A feature that was quite enjoyable was the 'knuckle mode,' wherein users can just double tap the screen with your knuckles for screen shots. Though screen capture is a menial task, it is great to know that we can do so many gestures now to communicate with our devices.
As for the battery life, it sports a 3,100 mAh battery, which lasts up to about 20 hours of average usage – phone calls, messaging, social media and taking photos. It also only takes about an hour to get it fully juiced up again.
Honor 7 comes with a 16GB internal memory, which can be further extended with a microSD card. It comes in dark grey, silver and gold colour schemes and is exclusively available at Souq.com for AED 1,399.