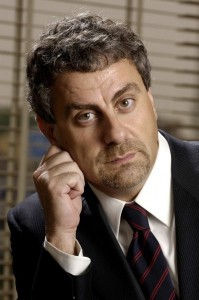 Today, Riverbed Technology, the performance company, announced the appointment of Nino D'Auria as VP of Channel Sales for Europe, the Middle East, and Africa (EMEA) and Rob Rosiello as VP of Channel Sales for the Americas.
As Riverbed continues to build and enhance its partner ecosystem; D'Auria and Rosiello are responsible for building partner success, customer satisfaction and Riverbed revenue within their respective regions. These new appointments give Riverbed enhanced visibility across all partner segments and ensure the right approach for people, processes, and programs to maximise the channel impact within each respective geographical region, the company said.
D'Auria will lead the channel initiatives and focus on accelerating the company's business momentum across its entire portfolio of channel communities in EMEA.
Rosiello will lead the overall channel initiatives for Riverbed in the Americas, and enhance the company's go-to-market approach to drive alignment and optimisation across all partner segments.
D'Auria and Rosiello each bring more than two decades of industry knowledge and channel experience, and are well positioned to help ensure that Riverbed can maximise revenue opportunities in both regions by supporting partners' efforts to sell Riverbed performance solutions.
As a highly respected executive in the Italian ICT community, D'Auria has proven his ability to build and lead world-class organisations. At Riverbed, D'Auria will further build relationships and the partner ecosystem in the EMEA region, representatives said.
"Riverbed is a known technology leader in EMEA. The company's focus on helping IT organizations rethink their IT infrastructure—to focus on performance—is critical as they venture into building new architectures that have inherent performance challenges," said D'Auria. "I look forward to helping our entire partner ecosystem—value added resellers (VARs), distributors, systems integrators, and service providers—take advantage of the performance solution selling opportunities to maximise revenue for all parties."
Prior to joining Riverbed, D'Auria was CEO of Lutech S.p.A., an Italian system integrator. Prior to Lutech, he worked at EMC as VP and Regional Country Manager for Italy and was a member of the EMEA management team. D'Auria has also worked at Compaq and Digital Equipment in a variety of roles including Channel Sales Manager and Global Accounts Manager.
As a sales team leader, Rosiello successfully pioneered new market entry strategies in a number of organisations, and has led numerous teams, including business development and alliances, merger and acquisitions, and go-to-market solutions strategy and execution. Prior to joining Riverbed, Rosiello was a Channel Executive at Motorola Solutions with prior leadership positions at Alcatel, Riverstone Networks, and Cabletron Systems.
"With new challenges to solve increasingly complex IT problems, a collaborative approach is needed that often will require partners to work together for customer success. Partners in the Riverbed Partner Network are best positioned to help enterprises exceed their IT goals," said Rosiello.
"Based on their proven track records, Nino and Rob are the right executives to lead our channel strategy and refine our go-to-market strategy in the EMEA and Americas," said Randy Schirman, SVP of Worldwide Channel Sales at Riverbed.