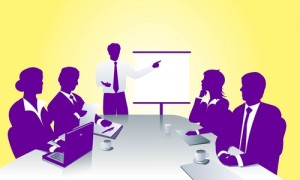 Optimus Technology and Telecommunications, a regional VAD of IT and telecommunications products today announced that it is organising a 'Qatar 2022 Technology' roadshow to bring the latest technology to its partners.
At the event, industry experts will speak on a diverse range of technologies and other plans for Qatar at the event to be held on October 02, 2012 at the Hotel Holiday Villa in Doha.
Optimus plans to hold live demos and presentations on its extensive range of server and storage solutions, networking solutions, cabling solutions, virtualisation security solutions and unified communication headset solutions at the event supported by its vendor partners Acer, BitDefender, Molex, Jabra and Netgear.
Meera Kaul, MD, Optimus Technology and Telecommunications said, "Optimus has always placed a special focus on growing and enabling the Qatar market. An inherent part of our regional strategy has been to invest and grow the technology vertical in the Qatari market, which we see as a highly competitive and growth oriented. This road show is a perfect opportunity for our vendor partners to promote their technologies and showcase how their powerful new solutions help grow the customer's business. This event will offer participants a unique opportunity to listen to industry experts speak on the latest technologies and global industry trends. We are expecting our partners, technology business owners, sales managers, product managers, account managers and pre-sales executives to attend and benefit from this road show."
The Qatar 2022 Technology roadshow will feature presentations by experts from Acer, Netgear, Bitdefender, Molex and Jabra. Attendees will gain solutions positioning knowledge, product road-map overview, and channel certification guidance from participating technology vendors; interact directly with vendor representatives on deeper understanding for qualifying opportunities; and get insights on easy go-to-market bundle offerings, the company said.
Optimus Academy will also give delegates an overview on its training and certification programs and other channel enablement programs, representatives said. The event will end with a panel discussion, where experts will discuss 'Qatar 2022 and the way forward'.