Samsung Gulf Electronics has announced the availability of its Exchange Programme for Galaxy Note7 owners in the UAE.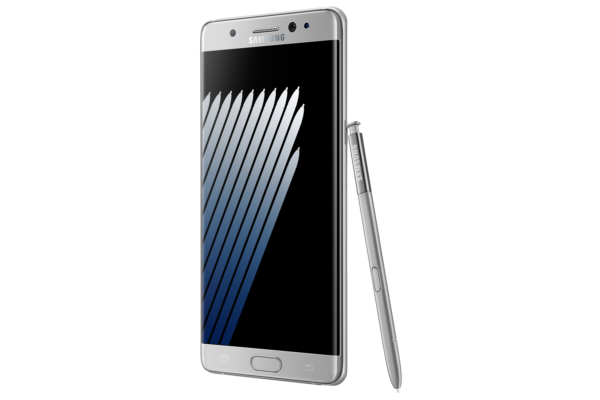 This programme is in response to the recent announcement regarding isolated battery cell issue of the Galaxy Note7 device.
While there has been only a small number of reported incidents, Samsung is taking great care to provide customers with the support they need through the Galaxy Note7 exchange programme. And, because customer safety is an absolute priority, Samsung has stopped sales of the Galaxy Note7.
"Samsung is taking a proactive approach to address customer needs around the Galaxy Note7," said Ismail Yoon, President, Samsung Gulf Electronics. "We are encouraging customers to replace their Galaxy Note7 by taking advantage of our Product Replacement Programme. "The safety and satisfaction of our customers is Samsung's top priority."
For customers who have the Galaxy Note7 device, Samsung in the UAE will voluntarily exchange their current device to a new Galaxy Note7 over the coming weeks till December 31st, 2016 at multiple locations. Until the new Galaxy Note7 stock arrives, a loan device will be provided as an option. For further updates on the Galaxy Note7 exchange programme, please visit the Samsung Gulf Electronics official website at www.samsung.com/ae.
Galaxy Note7 owners are advised to call Samsung Customer Service at on 800-Samsung (800-7267864) for any questions or concerns.
Designated locations are:
Samsung Brand Shop in Dubai Mall, Dubai, UAE
Samsung Brand Shop in Mall of the Emirates, Dubai, UAE
Samsung Brand Shop in City Centre Mirdif, Dubai, UAE
Samsung Brand Shop in Deira City Centre, Dubai, UAE
Samsung Brand Shop in BurJuman, Dubai, UAE
Samsung Brand Shop in Ibn Battuta Mall, Dubai, UAE
Samsung Brand Shop in Marina Mall, Abu Dhabi, UAE
Samsung Brand Shop in Khalidiyah Mall, Abu Dhabi, UAE
Samsung Brand Shop in Bawabat Al Sharq Mall, Abu Dhabi, UAE
Samsung Brand Shop in Dalma Mall, Abu Dhabi, UAE
Samsung Brand Shop in Sahara Centre, Sharjah, UAE
Samsung Brand Shop in City Centre, Sharjah, UAE
Samsung Brand Shop in City Centre Nasseriya, Sharjah, UAE