Silver Peak has announced the appointments of four new executive leaders as the company executes its service provider go-to-market strategy.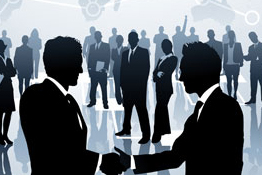 The company noted that it will be enabling service providers to address the increasing customer demand for managed SD-WAN services with a complete range of turn-key SD-WAN solutions that can be monetized today and offer extensibility to deliver incremental value in the future.
New leadership appointments include:
Shayne Stubbs, Vice President, Global Service Provider Sales,
Nav Chander, Senior Director, Service Provider Marketing
Bob Rodio, Vice President and Chief Technologist, Service Provider
Maurice Abécassis, Director, EMEA Service Provider Sales
The new service provider leadership team will focus on accelerating market penetration and empowering service providers to bring new managed SD-WAN services to market quickly to expand and grow their customer base and identify new revenue streams. Silver Peak SD-WAN solutions enable service chaining for WAN Optimisation, network infrastructure and security products. Service providers can deliver comprehensive and agile SD-WAN solutions to enterprise customers today and seamlessly address future technology deployments.