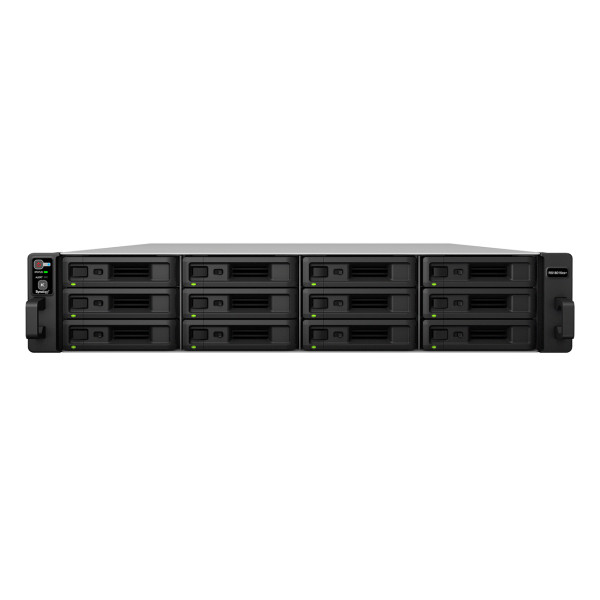 Synology has recently announced the release of RS18016xs+ and its expansion unit RX1216sas, which is enabled with  point-in-time data backup for enterprises and a high-performance throughput.
"Belonging to the next generation of NAS servers, RS18016xs+ can be extended beyond 1PB of storage capacity while simplifying any backup strategy, making it the perfect choice for businesses in need of a cost-efficient, scalable, and modern storage solution" declared Michael Wang, Product Manager at Synology Inc.
RS18016xs+ is designed to deliver features including over 3,900 MB/s and 348,000 IOPS throughput. Point-in-time data recovery, bringing a snapshot technology, allowing businesses to automatically capture point-in-time copies of data as frequently as every 5 minutes without occupying system resources. It also supports for Synology High Availability, as well as numerous redundant hardware components including redundant data paths, power supplies, system fans, and four network ports with failover support. RS18016xs+ also natively supports 6Gb/s SAS/SATA III technologies and can be upgraded with up to 32GB ECC RAM and 10GbE capabilities to ensure maximum compatibility and return on investment. Lastly, when storage capacity on the Synology RS18016xs+ reaches its limit, Synology RX1216sas provides an immediate scale up.
RS18016xs+ and RX1216sas are backed by Synology's 5-year warranty and Synology Replacement Services (SRS) for select regions.