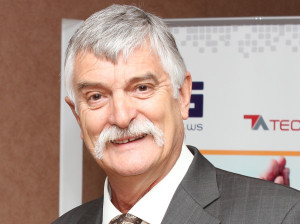 TechAccess and Unify GmbH & Co. KG have begun a strategic partnership to deliver communications software and services in the Kingdom Of Saudi Arabia.
Unify GmbH & Co. KG, formerly known as Siemens Enterprise Communications, is a global communications software and services company.
Unify offers IP voice, web collaboration, video conferencing, mobility, and more to existing infrastructure, business processes and productivity.
Chris Cornelius, Senior Vice President Sales & Support, TechAccess, said, "With Unify as part of our product offering, we can now offer our partners in KSA and through them the end customers a next-generation technology for fast, reliable and secure communications. Unify perfectly complements our existing portfolio and will help us provide end-to-end solutions to our partners across the vast IT spectrum."
"We are excited to have TechAccess join the Unify team as a leading channel distribution partner in the Kingdom of Saudi Arabia," commented Marc Aghili, Senior VP of Worldwide Channels. "The distribution partnership with TechAccess is an important stepping stone for Unify's growth strategy in the Kingdom. We strongly believe in their capabilities, coverage, channel reach, model and, most importantly, their product portfolio, which complements our technology stack."
Unify's enterprise communications offer endpoints, mobility choices, edge solutions, unified communications, and standards-based integration and interoperability with applications and systems.