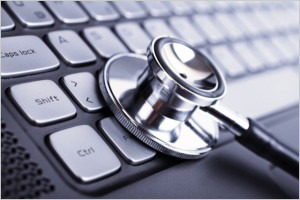 ICT HEALTH has teamed up with imaging solutions firm MERGE Healthcare to offer cloud-based solutions to care providers across the Middle East, North Africa and India.
The solutions will provide imaging solutions that will allow image sharing, viewing and archiving.
"It's our constant endeavour to bring affordable, fast and reliable health care delivery systems and we are proud to collaborate with MERGE to transform healthcare delivery from providing services to managing patient health and make available real-time access to quality healthcare for people," said Gautam Dey, Chief Executive Officer, ICT HEALTH.
"We are pleased to partner with ICT HEALTH to offer imaging solutions to healthcare providers in Middle East, North Africa and India," said Justin Dearborn, Chief Executive Officer, MERGE Healthcare. "ICT Health has established itself as a premier healthcare solution provider and we look forward to a successful association."