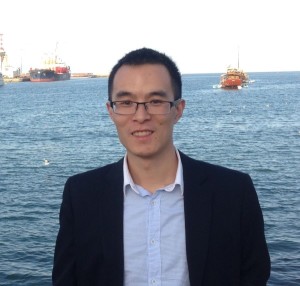 Networking and wireless solutions provider TP-LINK  has announced it is increasing its efforts to grow its channel business in Africa.
The company manufactures a range of products in the Middle East North Africa region, including including ADSL, Switches, IP Cameras, Powerline Adapters and Print Servers.
TP-LINK has already started working with in-country partners in East, West and Southern Africa.
Will Liu, General Manager, Africa, at TP-LINK Middle East, said, "Nigeria, Kenya and South Africa are markets that are shaping up well for the company in terms of channel business and market development initiatives. We already have partners on the ground that are taking out product to the market through retail and traditional reseller channel."
Liu pointed out that the company already has in-country partners supplying solutions in the three countries with plans to further enhance operations next year. "With our increased focus on visibility, brand awareness and business development, we are aiming to have an enhanced region presence in many countries in East, West and Southern Africa," he said. "We are already working with channel partners in Nigeria, Kenya and South Africa. Our 3G and 4G range of networking and wireless products have continued to grow and have been well received in all the countries we have introduced these solutions," he remarked.
He added that TP-LINK is pleased to see its products gaining rapid acceptance in Africa. Liu pointed out that part of the strategy to raise visibility is focusing on opening offices in-country to better provide local support to channel partners and their customers. "We believe this is the best way to develop our business as local after-sales support is crucial in any market," he said.
Liu explained that in 2015, TP-LINK will be aiming to identify markets where it will have people on the ground to nurture partner alliances and develop the business further. "We will be supporting our distribution and reseller partners with training and channel roadshows," he said. "Through the roadshows, we will be able to give technology updates and channel partners to understand some of the trends happening in the market in real time."