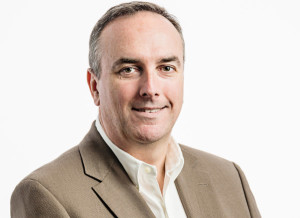 VMware has announced the appointment of Scott Dodds as Vice President of Channel and Alliances in EMEA.
In this role, Dodds has responsibility for creating and developing relationships with VMware's channel and alliance partners across the region.
He also has overall responsibility for the small and medium-sized business customer segment, driven through VMware's channel and alliance partners.
"Scott brings a wealth of software industry experience that will be instrumental to VMware's success as we bring more business opportunities and technological capabilities to our partners with our software-defined platform," said Maurizio Carli, Corporate Senior Vice President and General Manager, EMEA VMware. "We have a world-class global partner organisation and Scott is a proven leader whose expertise will be invaluable in helping our partners to drive further success in the mobile-cloud era."
Scott joins from Microsoft having held a variety of management roles in sales, engineering and business development during his 11 year tenure. Most recently he ran its Small and Medium Size Solutions & Partners business for Western Europe, a position he held for 18 months. During his 30-year career in the technology industry Dodds has gained channel management experience in other IT companies in Europe including Acer and Compaq.
"VMware is uniquely positioned within the industry to deliver innovative and comprehensive software-defined solutions to organisations of all sizes," Dodds said. "I am looking forward to collaborating closely with VMware's diverse partner community and anticipate continued mutual success as we help our customers solve their biggest IT infrastructure challenges of today and in the future."