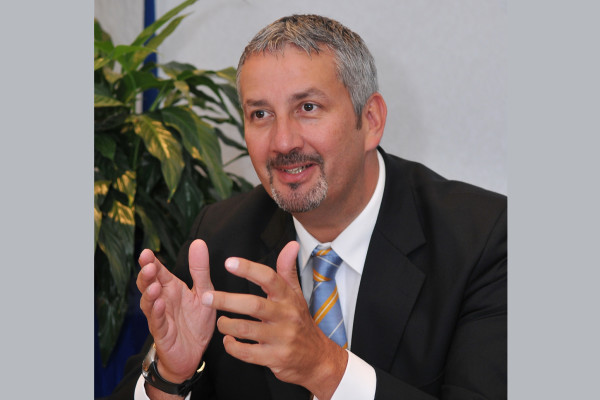 Westcon-Comstor Security Practice has announced its participation at the upcoming Gulf Information Security Expo and Conference (GISEC) 2016.
The company will showcase its recently ramped up services solutions portfolio as well as the latest innovations in the secnurity space from two of its key vendor partners Kaspersky Lab and Firemon.
Over the past months Kaspersky Lab has published a number of security related reports including the annual Mobile Virusology report and the DDOS Intelligence Report for Q4 2015 and the company experts are ready to educate GISEC event attendees about the key findings of the studies and how regional companies can better protect themselves against today's cyber threats.
"GISEC is a great opportunity for us together with Westcon-Comstor Security Practice to communicate with businesses of the region, share our insights and show a comprehensive platform of Kaspersky Lab solutions and services. Our security reports have brought to light valuable information that will give IT decision makers in the Middle East an insight into the latest threats. Among the most dangerous threats in 2015 were ransomware, malware capable of obtaining unlimited rights on an infected device, and data stealers, including financial malware. We also saw an increase in sophistication of DDoS attacks with new attack channels used by cybercriminals to disable resources. At GISEC, we aim to help companies tackle the menace that these threats pose," said Ovanes Mikhaylov, Managing Director in the Middle East, Kaspersky Lab.
Mikhaylov further highlighted that apart from sharing industry insights to their audience at the event, they will also be demonstrating Kaspersky Lab's range of security solutions for the enterprise as well as SMBs including endpoint, virtualisation, mobile, data centre and industrial security, DDoS protection, fraud prevention, anti targeted attack and security intelligence services.
Firemon's security solutions will also be demonstrated at the Westcon-Comstor stand at GISEC. James Frost, Sales Director MEA, Firemon, said, "A recent report from Gartner entitled 'Network Security Policy Management Solutions Have Evolved' highlights the growing importance of network security policy management technologies from vendors like Firemon in the light of networks growing in size and complexity. The FireMon Proactive Security Intelligence Platform gives security decision makers key management and operations data to reduce risk and provide appropriate levels of access. FireMon Security Manager provides the framework for making intelligent, informed decisions to implement security countermeasures in real time, so organisations can protect their network and keep business operations running smoothly."
Westcon-Comstor has ramped up its services solutions practice over the past year. This is in line with the company's global vision of demonstrating leadership in the distribution space by providing a comprehensive portfolio of services including support services, professional services, education services and supply chain services. The services solutions portfolio will be discussed at GISEC with event attendees.
Steve Lockie, Group Managing Director, Westcon-Comstor Middle East, said, "Services represents a key element of the company's growth strategy. The distribution landscape today has changed in the context of technology trends like cloud, virtualisation, big data, mobility and software-defined everything, where vendors and the channel expect distributors to be able to support them and their customer base by being an independent supplier of services. Today, no other distribution company can compete in terms of the breadth and depth of services that Westcon-Comstor can offer. When we couple these technical based services with our logistics, cloud and flexible finance solutions, we are well ahead of competition."
Juniper and Dell SonicWALL will also be exhibiting from the Westcon-Comstor stand at GISEC which will be held on the 29th to 31st of March at the Dubai World Trade Centre.