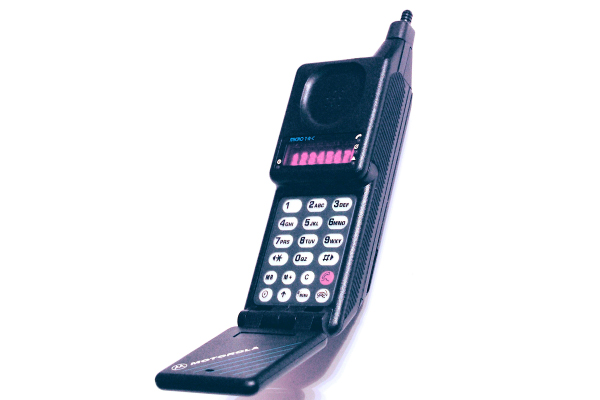 Long before we began to carry tiny mobile computers in our pockets, the world's tech elite were strapping massive, clunky mobile phones to their belts. Motorola's line of MicroTAC mobiles, first released in 1989, sat proudly on the high-end of mobile technology for the time.
The family of phones was the first to feature a flip design. At first glance it would appear that the mouthpiece of the handset folded over the keypad. However, the plastic flap was actually functionless – the actual microphone was in the base of the unit. Still,this was a sleek new feature that became a standard design for flip phones in the future.
In 1994, the company released the MicroTAC Elite – the smallest and most lightweight mobile phone on the market at the time. As if the moniker 'Elite' wasn't enough, Motorola also released the MicroTAC Elite VIP the same year, which featured black casing, gold lettering and an orange LED display. The software was the most advanced for its time, and boasted multiple applications including a phonebook, timer, tone control, and even an answering machine. The Motorola MircoTAC Elite was the first mobile phone to offer a voicemail service and also the first to use a Lithium Ion battery.