It may be hard to remember at times, but we were once bereft of a dependence on our mobile phones for access to messages, emails, reminders. However, before smartphones came to the fore not just in the technology world, but also in our daily lives, we relied on simpler means of communication.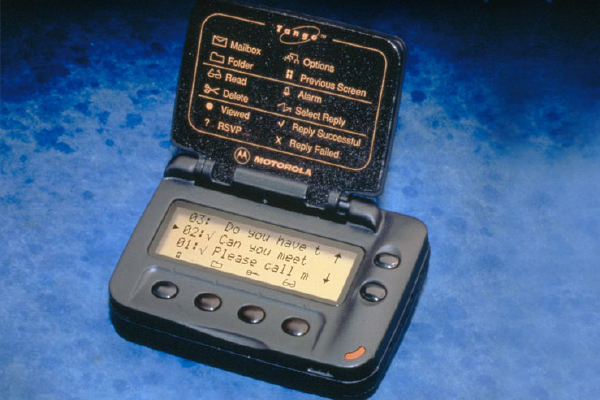 During this time, we were instead enamoured with a slightly smaller and simpler device, the Motorola Tango; the world's first two-way pager, released in 1995.
Despite measuring just 3.5 inches in width, this device was packed with innovative features for its time. Firstly, it allowed users to not only receive text messages and emails, but also respond to them (don't forget, it took two to Tango) But what really made it such a ground-breaking device was its ability to connect to a computer and download longer messages; something the wireless messaging industry had never seen before.
Using the Motorola ReFLEX protocol, the Tango had a four-line display and several buttons for responding to received messages with a selection of 16 canned answers. An RS-232C connection let users compose and send messages of their own from a computer, using Tango as a wireless modem.
But one stand-out feature in comparison to today's communication devices is that the Tango had a battery life of 14 days, when averaging 5 pages per day. Then again, Apples and BlackBerries are always at their freshest before the day's up.