A Chinese startup – named Byton, has unveiled its ambitious electric vehicle concept at CES 2018 in Las Vegas this week.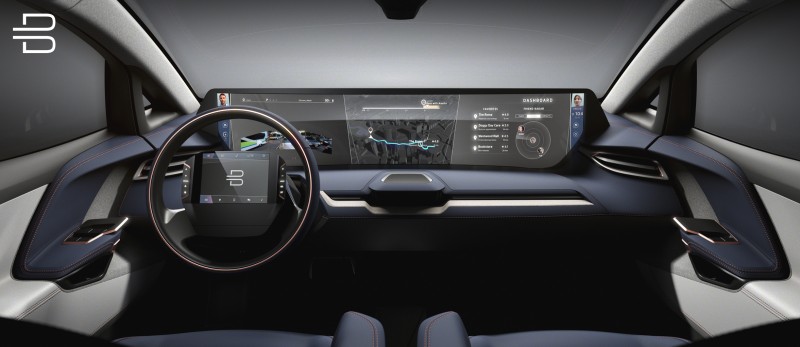 The newly formed company, founded by ex-BMW executives, unveiled its first of three vehicles at the event – all of which the firm is hoping to launch by 2022. It has started with a mid-size SUV, due to hit the market in Q4 2019. The plan is to add a sedan and a seven-seater multi-purpose vehicle to the fleet in due course.
With everything from side mounted cameras (instead of your typical mirrors,) to gesture recognition for controlling the infotainment system, the feature list for Byton's concept vehicle suggests it is an EV force to be reckoned with.
It operates on level 3 autonomous driving, with the company planning to upgrade to level 4 by 2020. Amazon Alexa is also integrated into the car, which can be used to search for the company's yet-to-be-built network of charging stations, while Alexa simultaneously asked about rerouting grocery deliveries based on the driver's current location and traffic patterns.
Other notable features include the fact it has an electric driving range of up to 325 miles, while 80% of the battery can be recharged within just 30 minutes. It also has a massive four-foot screen that runs across the entire dashboard which dwarfs that of Tesla X's equivalent – something Byton is calling an SED, or shared experience display. Using this, drivers are able to make video calls using the car's wireless internet connectivity, which the company claims can handle speeds up to 100 gigabits per second.
The car will even sport a built-in facial recognition system that allows the car to automatically adjust the seat settings to suit every occupant, not just the driver. Byton also says its car will be the first to feature a touchscreen embedded inside the steering wheel.
The starting price for a 250-mile model is $45,000 – with a more expensive model coming soon, capable of driving 325 miles on one charge.