Before the iPod, the iconic Walkman ruled the roost.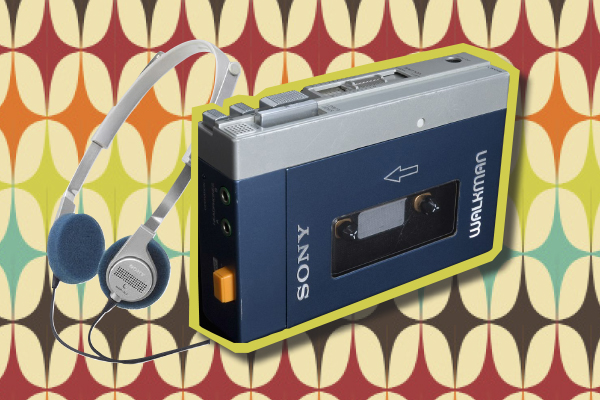 Released in July 1979 by Sony Corp. the Walkman TPS-L2 was a 14 ounce, blue and silver, portable cassette player. The device was six inches long by 3.5 inches wide, and it ran on two AA batteries. It came with a pair of headphones, a leather case and had a second earphone jack, allowing two people to listen in at once. The TPS-L2 had a 'hotline' button which activated a small built-in microphone, partially overriding the sound from the cassette, and allowing one user to talk to the other over the music.
The Walkman TPS-L2 was the first in its series and was initially released in the Japanese market and made its way to the US and the UK during the mid-1980s.
While widely popular, the Walkman wasn't really considered a big breakthrough in technology as cassette devices have already been in the market since the 1960s. However, the Walkman's portability created a more personalised listening experience, which has led to its popularity and success.
During the first month of its launch, the Walkman did not really take off as expected. But after an engaging marketing campaign where Sony representatives approached people on the streets to try the device, its sales skyrocketed, selling out all available stock by the end of August 1979.
Several names were suggested for the device, including 'Soundabout,'  'Stowaway,' and 'Freestyle,' however, it was the 'Walkman' that stuck.