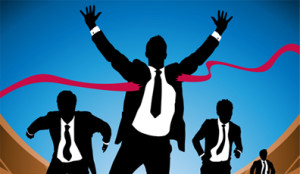 Value-added distribution has been a buzz word in the last few years with everyone aspiring to be one. However, what constitutes to be a VAD differs from payer to player. Reseller Middle East looks into what it takes to be a true VAD.
If one tries to think of the origin of value-added distribution (VAD), it will be quite impossible to pinpoint an exact time in history, at the same time, many believe this model existed right from the beginning in various different forms.
Today the term VAD has been conferred with a number of definitions, each varying with different players. Traditionally, distributors deliver the products and ensure its market availability, while the service centres are located in different areas. However, with technology evolving over time, the kind of products and solutions being distributed today demands a service that goes beyond deployment. According to Jose Thomas, CEO, Bulwark Technologies, being a VAD depends on the products that one deals with. "A true VAD is a hybrid of distribution and systems integration," he says. This is because, a value-added distributor needs to empower the channel partners by educating them about new products, investing in marketing campaigns, providing training, pre-sales and post-sales support as well as providing a strong footing for the reseller in terms of accurate implementation of the solution and ensuring the satisfaction of the end customers. He adds, "They also need to ensure that the product is available across the region. Value-addition doesn't end with sales. In fact, it has to extend very much into the after-sales phase as well."
The difference between a VAD and a volume distributor is that the latter caters largely in volumes to cover the mainstream markets, with low margins and a higher degree of market access.
Although the definition of value could be subjective, Khalid Laban, CEO, Oxygen, says, the value-addition needs to be looked at from the vendor and market point of view and not from a distributor's perspective. "However, vendors need to understand that only if better margins are given to the VAD, can he help to take the product and solutions to the market in an effective way through value-addition," says Laban. "If a vendor needs value to be added to his products and solutions, the VAD should do it for a higher margin, for example 15 percent and upwards, whereas if no value is required, the vendor should go to a traditional distributor where the margins are fairly lower, for example 5 percent," he explains.
Jayadevan K, Director, Operations, ComGuard, says, "While volume distributors do not necessarily have a product-focused technically-adept workforce to complement their offerings, a VAD is one that delivers typically high-value technologies, invests time and resources on mastering products from a marketing and technical perspective, in offering services like lead generation, proactive sales, pre-sales and post-sales support and trainings, which in turn increase the worth of the products being distributed."
Agreeing that it depends on the products, Steve Lockie, Group Managing Director, Westcon Group, adds, "It all depends on the positioning of the product and how commoditised it is. Or how much the vendors want to put in to take new technologies to the market. For us, being a true VAD means channel enablement, following a classic recruit, enable and grow model.
"If we have to be successful, the reseller has to be central in creating the demand and supply."
Mohammad Mobasseri, CEO, EMT Distribution, points out that value-added distribution is more time consuming and have longer sales cycle. "Whereas volume distribution products are in high demand, therefore the pre-sales activity is lesser and also there is no proof-of-concept, which is time and resource consuming in value distribution," he says. "We have been working very hard to make sure we add certain services or value in addition to the standard terms or criteria, like working closely with partner on project in the implementation, designing and commissioning process."
What we see is that most players agree that the role of a VAD is to go the extra mile. A true VAD will not hesitate in investing in pre-sales engineers that can abet the channel partners in designing solutions that match customer expectations. A VAD's agenda will also have providing training and certification to guarantee partners provide the required standard of the on-the-ground support.
According to Dharmendra Parmar, GM Marketing, FVC, it is important to advocate new technologies and offer adequate support for it. "We started in the unified and video communications business before it became mainstream. We then evolved and were the first ones to introduce cloud computing when it was still in its infancy. Today, based on partner and customer feedback, we have evolved and expanded to include complementary solutions like security and bandwidth management. As needs expanded, we added network management and overall infrastructure management solutions," he explains. "As a VAD, we feel a strong need to see the future of the industry and map this to our partners' market requirements to help them proactively close the value solution sale." Having invested in executive briefing centres that double up as 'proof of concept' demonstration centres for its partners and their customers, FVC believes this and regular workshops to educate partners and end users are some of the reasons why it considers to be a VAD.
Supporting the partners is definitely a crucial role for a VAD, however, it also needs to ensure the vendor's objectives are carried out. Understanding this, StorIT offers comprehensive support services to its channel partners and works as an extended sales arm for its vendor partners. "We not only share our vendors' vision for the region but also provide them with a broad reseller channel network, which can introduce their technology to the market at the shortest time span and help them achieve their growth objectives. Our superior domain expertise, in-depth market knowledge, over a decade long regional experience, and a team of highly qualified & certified technical and sales professionals aids our vendor partners in building a qualified channel partners who can successfully market, sell and support their products," explains Manju Mathew, Marketing Manager, StorIT Distribution.
Most distributors are of the opinion that both a pure-play VAD and a volume distributor with a VAD division will be able to survive in the long term. Today with highly demanding technologies, value-added distribution has immense opportunities. However, from a vendor's perspective, Abdul Rehman Tariq Regional Channel Manager, MENA Brocade, says, "There should always be some aspect of volume business for a distributor to be able to sustain long-term operations. A pure-play VAD would have to be involved in multiple projects in order to sustain their business, whereas a volume distributor with an additional VAD division is able to manage even when such projects are not available."
Mobasseri believes a pure-play VAD can successfully sustain long-term business as the margins are much higher here. "Profit margin is higher in value distribution and demand is increasing drastically on the other side by focusing on value-added services, a VAD can secure business for longer time. Cloud is one of the services that can help VAD to survive for a longer time."
That being said, there are certain roadblocks that a VAD faces. Both Parmar and Mobasseri say, managing credit is one of the major issues. "Credit facilities is an issue since the size and scale of some of the projects can be quite substantial," Parmar says.
And moreover, introducing new technologies to the market place is quite challenging in itself. "In addition to that, training resources to maintain continuous education and information sharing with partners can also be challenging," adds Parmar.
But Mathew from StorIT points out the rapidly changing industry landscape and the fast evolving technological developments may seem to throw new challenges, "but they can be a source of new opportunities if we can develop the agility to adapt."
This brings us to the road ahead. Many experts have said that the value-added distribution model will eventually move towards a solutions-selling model. Jayadevan K from ComGuard, believes this is true. He explains, "It will eventually move towards solution selling with distributors focusing on niche, high-end solutions which provides an edge to their VAD portfolio."
However Parmar says that the VAD space has always been about solutions selling and it needs to continue to evolve in this direction. He says, "In my opinion, the value proposition always comes with offering emerging or niche technologies that need to be evangelised and demonstrated to the customer. A true VAD needs to continuously create a market opportunity for these emerging technology with end users and work hand in hand with the channel in proactively closing the sale together."
For the type of solutions that Bulwark Technologies deal with, it is true that a VAD needs to have most of the resources a solution provider has compared to a distributor, says Thomas. "The customer relationship, local availability and comfort of the customers in dealing with the solution provider, all matters a lot in business. Therefore, I do not think that VAD model will move to a direct solutions selling model, but I believe that resellers and vendors need VAD to bridge the gaps in the supply chain giving proper support."