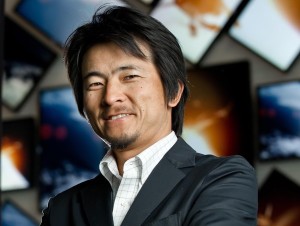 Reseller ME catches up with Hidenori Taguchi, Head of Marketing, B2B Products and Solutions, Sony Professional Solutions MEA at Intersec recently, to gain insight into security camera business.
What is the objective of participating at Intersec?
Intersec is the biggest security event in this region. And we have a lot of customers visiting from different continents. It is a good opportunity for us to meet up with potential customers and our important partners.
How has the technology evolved in security cameras? Are customers willing to move to the new IP platform?
Traditionally, analog-based cameras were used as mainstream. Over the past five years, there has been a shift in the technology of security cameras. Today, we see that IP-based cameras are rapidly taking over. There are various reasons behind this, apart from it being affordable and easy-to-install, IP-based ones also give the benefit of higher resolution. Analog cameras were based on the old TV standards and therefore we couldn't go beyond a particular resolution. But by shifting to IP technology, there isn't a limit for resolution. And currently most popular IP cameras are based on HD resolution, which is the same as a regular TV set. This resolution has improved like four times over analog solutions. So there is a large segment of customers who are interested in shifting to the new IP cameras.
Is there anything unique that you are noticing with the Middle East region? How important is it in your business scheme?
The Middle East region is one of the emerging markets in the world. Our headquarters in Japan is interested in growing business and investing resources here. It is an important market for us. The uniqueness in this market is that security solutions are relatively newer to this region. They don't have many analog-based systems installed. Therefore, most of our business is coming from completely new installations. Many new buildings are coming up here and there is a special focus on infrastructure in the country. This means the potential for our business is immense. Also, it is easier for the customer to accept the new technology here as compared to customers in Europe or US, where they have an existing analog system in place. As they are accustomed and is quite content with the current system, they are unwilling to change over.
What is your business focus for 2014?
Throughout last year, till now, we were concentrating on introducing our Generation 6 IP security cameras. We have almost 20 different models. Our focus is to expand in our business with new models this year.
Can you discuss your channel expansion strategies?
Last year, we started introducing distribution schemes in the UAE and Saudi Arabia in order to increase our partners of systems integrators. This will be an on-going activity for us.
Do you have a parting message for the channel?
Sony as a manufacturer has a big advantage with our in-house sensor technology. We are proud that our products have the best performance among cameras in the region. We really like to work with different partners and customers to introduce our solutions.