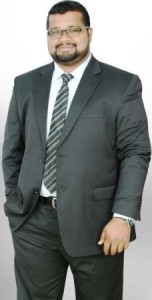 IT Operation is a function within a business to ensure effective and efficient day-to-day business operations.
BASELINE IT OPERATION
In this era, IT plays a pivotal part in driving the overall business function. Including but not limited to driving Strategy, enabling business function, managing information security, building organisation capability, delivery of services, managing assets, logistics, finance, HR functions, amongst other things.
Are IT enabled functions rigid and complex? The challenge is to drive IT operations with maximum agility, simplicity, and efficiency to cater the services across the business function. As the business relies on the information systems to run itself, it is also important to ensure its continuity.
A back-and-forth chemistry between people, processes and technology is required, to engulf the IT operational complexity. This eases to deliver IT enabled services in the most efficient and effective manner whilst, being agile, flexible and adoptable across multiple business functions. A continual improvement to the approach in IT operations is one of the critical enablers to demonstrate business value from IT. This requires measuring and analysing the approach for service improvement, providing cost efficient solutions, re-aligning IT team structure, reengineering infrastructure, and operational processes.
DETERMINE AN APPROACH
Analyse, define and set an industry and business-specific approach, baseline the business-specific requirements and align with the best-proven practice. Nonetheless, enabling business function should be the key approach for improvement.
Setting and executing a right approach and process through a true transformation that takes longer to achieve than a single day or with a single project. Transformation happens through aligning and executing the strategy on day-to-day action. ITSM /IT Service Management is about process, but process itself cannot make IT successful. It is required to have a back-and-forth chemistry of the right people and technology to back up the aligned processes and management system.
Industry is rapidly springing up with a faster and smarter growth emphasising the computing technology. This constant change may create complexity in IT function with a subsequent increase in the costs to support legacy assets. The paradigm of managing current necessities and whilst planning and implementing the future is highly challenging and taxing. Hence the capability of people, processes, and tools entails innovation and through a business concomitant approach.
Setting a right organisational and specific approach for IT operations is key to drive IT operation with maximum agility, simplicity and effectiveness. Consolidation, standardisation, and optimisation are one-step in the journey for creating centre of excellence and efficiencies in IT operation and service delivery.
OPERATIONAL EXCELLENCY
IT operational excellence is about ensuring a right collaboration and alliance among all business functions and networking it with the strategic and operational objectives. A business aligned IT operation will cater to measure and analyse the efficiency and effectiveness of both IT and business.