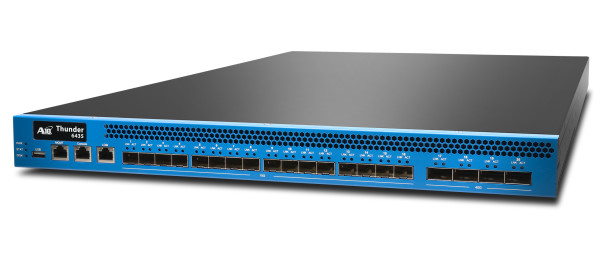 A10 Networks has launched Thunder 6435, an application delivery controller for secure high-performance application delivery.
Thunder SPE ADC appliance provides SSL performance, and DDoS and network protection in hardware with the Security and Policy Engine (SPE) hardware, which can enable web giants and service providers to secure the most demanding data centre applications and networks.
The device is based on A10's Advanced Core Operating System (ACOS). According to A10 Networks, it also leverages the same data centre-efficient designs as other ACOS-based appliances, consuming less power, cooling and rack space, which are critically important metrics for large data center operators. Trends such as the digitalisation of business practices, big data, cloud networking, and mobility are driving demand for high-performance data centre infrastructure solutions. Thunder 6435 is expected to meet today's performance and security needs by dramatically increasing L4 and L7 connections per second and SSL performance benchmarks compared to its previous generation of appliances.