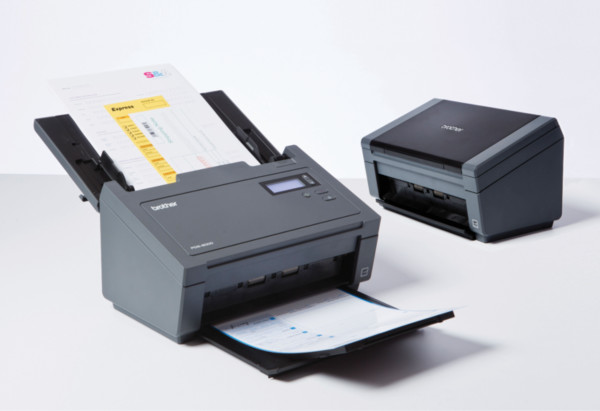 Brother International (Gulf) has recently announced the UAE availability of its new desktop scanners– PDS-5000 and PDS-6000 fit for high volume scanning needs.
These new and enhanced devices play an important role in the document lifecycle of small and mid-sized businesses (SMB); increasing efficiency for businesses in industries such as healthcare, retail, education, finance, legal and more.
The scanners are part of a broader effort from Brother that aims to help companies optimise the use of printers and scanners so they can reduce costs, increase productivity and improve workflow.
The new high-speed PDS-5000 and PDS-6000 scanners address SMBs' needs of document capture workflow. The new PDS models feature increased speed and throughput allowing for higher quality images and larger file sizes, as well as improved image processing and compatibility through drivers and award-winning bundled software solutions.
Kofax VRS compatibility enables the PDS-series devices to deliver the best-possible image quality through improved optical character recognition (OCR) processing. Barcode batch scanning support allows SMBs to increase efficiency by rapidly processing multiple mixed sets of documents without pre-sorting or stopping and starting. These models also support a USB 3.0 interface as well as speeds up to 60 pages per minute (PDS-5000) or up to 80 pages per minute (PDS-6000).
The PDS models deliver superior image quality required for precise document handling. These solutions provide the best-in-class image quality and significantly improved OCR capabilities, transforming documents into usable data that can be integrated into workflow processes easily via expanded integration with the TWAIN driver.