Industry experts examine the current market scenario and predicts what's in store over the course of 2016.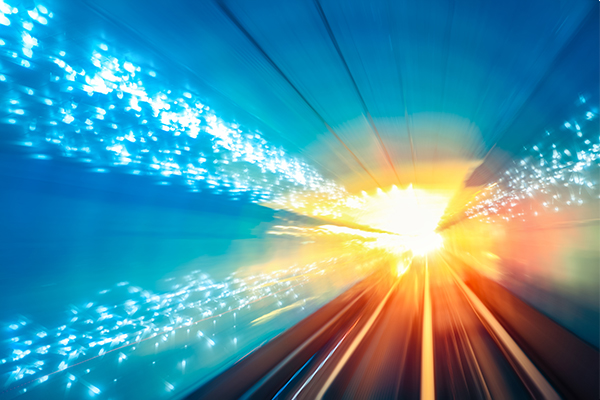 2015 has been a year of challenges for the regional channel market. These challenges have revolved around a number of aspects such as political unrest, decline of the oil prices, currency fluctuations and other more age-old problems such as low margins and over credit issue. However, the industry is expecting the market to grow significantly over the course of 2016. Although the first few quarters will continue to be sluggish, we should see a positive impact by the end of the year.
The reasons behind this growth are largely due to government-led infrastructure projects in the build up to Expo 2020. Also, an increasing number of companies are looking to digitalise their operations, opening up new streams of opportunities for the channel players within the region.
Amar Singh, Head of Enterprise, Alpha Data, says, "Digitalisation is now widely regarded as highly relevant to the economic development of countries in this part of the world. Moreover, stricter requirements on national security will push the technology business even further."
Agreeing with Singh, Fadi Mubarak, Channel Leader, Avaya AMEA, adds that 2016 will see organisations across the region increasingly embrace the opportunities created by digital transformation. "This will be at the centre of enterprise strategy across all industry segments and markets because it enables organisations to deliver different and better customer experiences. IDC is predicting ICT spending across the Middle East, Turkey and Africa will top $260 billion in 2016 as organisations increase expenditure on mobility, cloud, social and Big Data initiatives to drive digital transformation."
However, market conditions still remain a challenge as economic factors prevail, however there are signs of growth, says Eyad Al Shami, Channel Manager ME, Citrix. "We expect these growth opportunities to continue into 2016.  A recent report indicated that UAE IT sales market is expected to hit around AED 22 billion by 2019, compared to the AED 17 billion it is worth now. This is testament that growth will be expected in some parts of the region more so than others."
The major shift that the industry is experiencing is the move from traditional business models and legacy technologies to a more flexible dynamic structure centred on newer emerging technologies. In such a scenario, only those professionals who are nimble and adaptive while thinking of innovative business ideas can truly differentiate themselves.
With ICT playing a major role in the transformation of business to align with market trends and dynamics, Reeman Ansari, Manager Partner Organisation, VMware MENA believes it is also necessary to remain competitive and relevant in a volatile market. She says, "You can either continue to innovate to remain relevant or stagnant and become irrelevant for customers. Mobile-cloud technology is driving fundamental change across every vertical industry you can name, redefining how companies compete, and how they engage with their customers."
And related to this, another learning from 2015 has been the rising importance of the OPEX model within enterprises. Taj ElKhayat, Regional Vice President, Middle East and Africa, Riverbed Technology says, "Today, if you look at the Kingdom of Saudi Arabia, there have been announcements about very stringent cuts in the CAPEX budget. However, from an OPEX perspective, organisations still have to maintain the infrastructure they have already invested in. So, a lot of OPEX spending will be on optimisation and proper utilisation of existing infrastructure.
"Those channel partners that don't have a play in OPEX models now have the opportunity to work with their selected vendors towards this end. They can help customers become more agile in how they manage their operations and through the use of automation, and outsourced manpower, free up technical resources within the customer organisation to focus on more mission-critical aspects of the business. Partners that invest in services, have an OPEX model in mind, and that are working with fewer 'trend-aligned' vendors will have every reason to be optimistic about their business prospects in 2016."
The optimism also extends to the region's retail sector where experts are predicting an upsurge in business in the coming months.
Neelesh Bhatnagar, CEO, Emax, says "We believe that retail has been at the centre of an international revolution enabled by ICT. Technological products have become a matter of necessity for the evolving consumers' lifestyle, which has increased consumer demand for technology. Today 85 percent of UAE households have computers and tablets as they provide computing power to the user with mobility. According to several studies done in the UAE, the IT market is expected to grow eight percent YoY till 2018."
By no means will 2016 be easier for the regional channel industry but by planning ahead and investing into the right resources, it can certainly be a more positive and better growth year. While there are a number of new technologies around which we will see huge progress in this year, most of them will stem from technologies such as Internet of Things, cloud, Big Data and analytics, mobility and security.