Computerl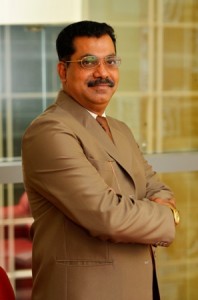 inks partner Nanjgel has recently skilled up on McAfee solutions in order to gain Elite Partner Status, opening up a new chapter in relations between the vendor, Computerlinks and Nanjgel.
Elite Partner status is the highest tier in the McAfee SecurityAlliance programme, and it demonstrates a firm commitment to customer satisfaction, compentency and revenue growth. Benefits of being an Elite Partner include qualified leads, an assigned partner support account manager and a named channel account manager.
According to Jude Pereira, Managing Director, Nanjgel, the success in gaining Elite Partner Status is just the beginning of a long relationship. He also praised the vendor's partner programme and products.
"We're at the early stage of our relationship with McAfee – after successfully gaining Elite Partner Status, we are now focusing on developing pipeline," he said.
"McAfee's approach to supporting partners is very important to a business like ours. A vendor is crucial to achieving our goals and McAfee's Partner Connected alongside the Security Connected Solutions is precisely what we require."
Security Connected is McAfee's recently introduced open framework for integrating security technologies – an industry first, according to McAfee. It delivers unsurpassed real-time visibility and analytics, as well as a unique predictive capability that is enabled by McAfee Global Threat Intelligence.
Even before the release of Security Connected, however, Nanjgel has proven itself as a highly capable partner. The value-added reseller has successfully sold solutions such as McAfee Data Loss Prevention Suite, McAfee Mobility (BYOD), Vulnerability Manager, Risk Advisor, Email Gateway, Web Security, and Endpoint.