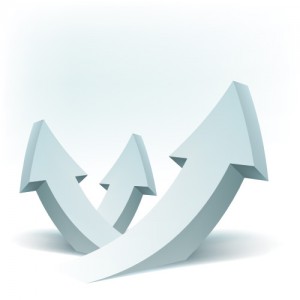 Dynamics is part of a complete Microsoft picture, and has continued to grow in adoption even during the recession. Ben Rossi finds out that the company remains positive about its ERP solution in the region.
With 2012 being marked by many analysts as a tough year for enterprises, Microsoft believes that with Dynamics it has brought a product to the Middle East market that can substantially reduce costs for businesses.
According to the company, the Dynamics package, which includes CRM and ERP modules, provides an integrated repository of information across a company. The software streamlines the supply chain of information so all departments have immediate access to it.
Tamer Elhamy, business solutions lead for Microsoft's Gulf region, says Microsoft Dynamics is all about making customers more financially-efficient. "I really hope 2012 isn't a tough financial year, but we always try and make our total cost of ownership more affordable for our customers," he says.
Elhamy emphasises the 'total Microsoft picture' as the key selling point of Dynamics. With its worldwide-recognised interface, he says, the costs and time associated with training staff to use the software is significantly reduced.
"That encompasses everything. It combines the user interface, the ease of use, the ease of deployment and the ease of training. So the entire package becomes the main selling feature, and that is what the customer appreciates most from the many things we are offering on the table," he says.
"There are a lot of productivity gains with Dynamics. Efficiency gets higher – people instead of doing, let's say, three transactions a day, will be doing 15 transactions a day. So people can perform more transactions, they can respond faster, they can be more proactive and give better customer service. For example, on average we have seen customers reduce their procurement cost by 20%," he adds.
Elhamy states that whilst the price of the initial licence may not be as low as other available solutions, when all costs are considered Dynamics is the cheapest option.
"The thing that really rates us much better than the other solutions is the cost involved in implementing the solution, getting trained on the solution, upgrading the solution, customising it and adding new reports. So in terms of total cost of ownership, we are usually 50% less than other vendors in the market," he says.
Since there is a high staff turnover in the region, Elhamy says he has seen some training budgets "explode." Dynamics can help rectify this situation.
"Customers get the benefit of the online training free of charge. So when you buy the licence, you are instantly connected to all the training material you need, which is a substantial investment from Microsoft and is something that customers enjoy and benefit from a lot," Elhamy says.
"Also, the training has been done in a way so you are not sitting on an online training course for five days. Every single training session is around 30 to 45 minutes, and it's broken down so it can benefit everyone," he adds.
With Microsoft being a 100% partner driven organisation, all implementations are conducted through partners. Elhamy says Microsoft's partners train selective members of the customer's team to be equipped to train new members of staff in-house.
"When our partners implement a solution within a company, one or two members of staff will become the 'super users'. These people get a higher level of training verses the others so that they can guide new employees and support the learning curve," Elhamy says.
He calls these training implementations "conscious decisions for reducing costs" for their customers. As for the perception that Dynamics is linked to SMEs more than large enterprises, Elhamy says he hopes to broaden that soon.
"We love our perception as an SME product, but we want to add to that perception. We have segmented our ERP offering into an SME offering and enterprise offering. Now AX 2012 is a product positioned for the enterprise offering, and many of the large enterprise firms in the Middle East are implementing Dynamics ERP and CRM," he says.
Another benefit Dynamics offers, Elhamy says, is key for business intelligence.
"People can get dashboards and key performance indicators out of the box. It is running on the same SQL database. So when a financial manager logs into the product he has his own dashboard and his welcome screen with the main KPIs that he's looking at," Elhamy says.
"It's very important that we are leveraging the SQL and Excel. Everything is based on Excel. Any financial person in the world will have touched Excel or is maybe even in love with Excel," he adds.
Elhamy says he believes by implementing Dynamics companies need no longer fear their customer relations management.
"They hated going into a system and inputting whatever happened during the call because the system used to be complicated. But now they can get an outlook interface that they can run on their mobile or laptop, and after the call they can just login, send an email and it goes to customer relations," he says.
Service provision is very much on the radar for Microsoft right now. CRM online is available in 20 countries around the world, which Elhamy says has been hugely successful. He also says that Microsoft is investing heavily in preparing its partners for this new consumption of technology.
"When we started training our partners we showed them that it's all or nothing, either you have everything online or it's not worth it. Some of our customers started migrating their services into the online world, so when the ERP online comes in they will be ready," Elhamy says.
"This is something I'm really proud of – we invested more than $50,000 of training for partners to become online ready. This fiscal year we have planned to invest over 6,000 man hours of training of our partners, and in the first half we have achieved more than 50% already," he adds.
Microsoft does not expect 2012 to be harsh on the firm. The company now has over 2,500 enterprise customers in the Gulf region and is adding up to 200 every year. Elhamy says he expects that growth to continue in 2012.