Adelle Geronimo reports from IBM PartnerWorld Leadership Conference in Las Vegas, where IBM executives introduced new innovations and strategies to enable IT channel partners compete and succeed in the 'cognitive era.'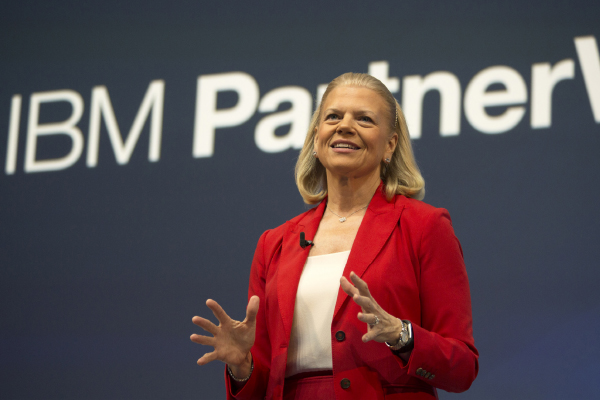 Over 1,300 IBM business partners ranging from technology alliances, resellers, systems integrators to consultants from 78 countries across the globe convened at the Chelsea Theatre, The Cosmopolitan Hotel in Las Vegas for IBM's PartnerWorld Leadership Conference.
In her keynote address IBM President, Chairwoman and CEO Ginni Rometty commended the company's business partners for their hard work and success and expressed her gratitude for their continued support to the company. "All of you are vital to IBM's success," she said. "More importantly, we want you to keep in mind how committed we are to helping you accelerate your business."
"The definition of success in this industry is evolving, this is probably because of the quick changes that are happening in the IT landscape today," said Rometty. "We know that you can feel it as much as we do."
Rometty recalled past conversations with partners over the years have been centred around business transformation. "There are multiple shifts happening within the industry on a regular basis and there will be winners and losers," she said.
Cloud, Big Data analytics, mobility and security are areas IBM calls as 'strategic imperatives,' which according to Rometty are key businesses for the company. "These market segments are generating $33 billion in revenue–more than 40 percent of IBM's revenue and are producing double-digit growth," she explained.
The IBM chief also shed light on the company's business transformation workshops that they believe are enabling channel partners enhance their capabilities and venture into new market opportunities. "Together we have come a long way. We have built a very strong foundation and we are going to continue modernising our offerings in these strategic segments and remain committed to helping you grow."
She then identified three areas that IBM believes will define architectural decisions in the long run: the data platform, the cognitive or AI platform, and the cloud platform. These three platforms, she said, will go a long way to determining the environment into which partners sell, and the capabilities customers need going forward.
Further into the event, Marc Dupaquier, General Manager, Global Business Partners, IBM, detailed the strategic enhancements to its PartnerWorld programme, which the company believes will help IBM business partners spur growth, customer satisfaction and revenue in the cognitive era.
"In the past, channel partners have expressed concerns that our PartnerWorld channel programme had been inconsistent within business units, that it was too complex and was sending mixed signals to partners as to where we wanted them to be," said Dupaquier, during his keynote speech. "So we've expanded and redesigned the PartnerWorld programme to guide business partners of all types and models in developing capabilities that are aligned with our growth strategies."
Dupaquier also underscored that one important goal of the revamped programme is to shift IBM's channel from being product-aligned to competency aligned. Doing so, will prep partners for doing business in what the vendor calls the 'Cognitive Era.'
The newly restructured PartnerWorld programme includes over 40 competencies to help business partners build greater expertise in high growth areas, like cloud, cognitive and security.
IBM introduced four tiers of membership – Registered, Silver, Gold and Platinum – to reward and recognise partner competencies and sales success. As partners advance to the next level, they'll receive additional benefits.
According to Dupaquier, the competency-based programme has seen incredible momentum since its launch at the beginning of the year, with thousands of business partners embracing the simplified and integrated approach to growth, recognition and benefits.
"We have also launched a new and simplified partner contract," he said. "You sign a contract at a certain price point, then you can start selling IBM products. This new contract is all about simplification. In addition, we have also reduced the partner onboarding process from seven weeks to between one and three days, depending on the country. Currently, we are trying to come up with ways as to how we can further reduce that time to just a few hours."
The tech giant also announced that in the second quarter of the year, they will begin offering competency in information, risk and protection to protect customers' critical information. For IBM Cloud, the company will launch two new competencies: one in Cloud Video to help customers stream, capture, manage and deliver video, and another in high speed transfer to bring breakthrough cost savings and efficiency gains to customers who need to move large volumes of data over public and private IP networks.
Watson Internet of Things will offer 'Continuous Engineering' to help with engineering innovative products and systems in the face of complexity. The company will also add a new competency in IBM Global Financing to help partners mainstream financing as a core capability they can use to differentiate themselves.
"IBM PartnerWorld is a global programme, however, we do recognise that the Middle East market is in many ways different from North America.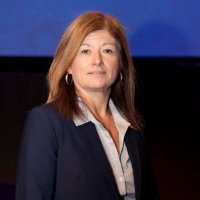 For one, there are countries in this region that offer more business opportunities than others. We also understood that the way of doing business and the overall IT environment in the different parts of the Middle East vary from one another.
Therefore, we had to customise our partner programme based on market opportunities and capabilities in each country. We have done this by segmenting the region into small, medium and large group countries. Accordingly, the competencies and revenue targets required to reach a tier level for partners in these three segments vary." – Jamie Mendez, Director, Channel Marketing, IBM PartnerWorld
The event also saw the company make major announcements including its partnership with VMware, which is aimed at accelerating hybrid cloud adoption by providing its channel partners with an easy way to sell VMware Cloud Foundation and other VMware-based cloud services. Through the agreement, IBM Business Partners can now provide a one-stop shop for clients looking to migrate their on-premises VMware platforms to the cloud by providing a portfolio of lifecycle services including planning, architecture, migration and end-to-end management.
Lastly, IBM unveiled the PartnerWorld Advisor, a new voice and text activated Watson-based support tool on the PartnerWorld portal. "Advisor was designed to help partners quickly find information related to the PartnerWorld programme structure, competencies, programme levels, incentives contracts and more," explained Dupaquier.