TahawulTech.com and Reseller Middle East's Margin Builder Forum kicked off this morning with an enthralling keynote speech by Dell Technologies' regional channel manager Samer Semaan.
Returning for its second edition, Margin Builder Forum 2019 explores the challenges resellers have to face to maximise profitability and choose the right partners to ensure long term success in a time of constant technological developments.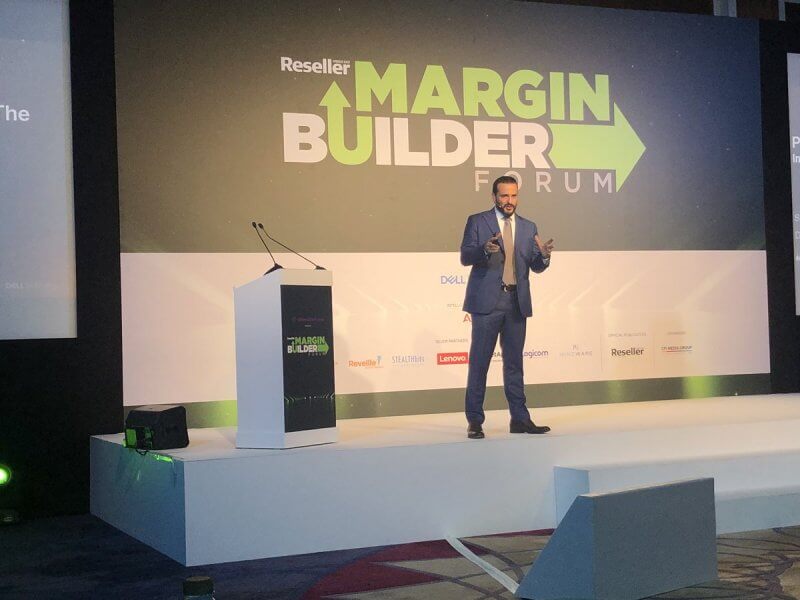 Semaan's keynote talk addressed the industrial transformation journey all organisations have to undertake to thrive, and how Dell Technologies is helping their partners do so.
Underlining the importance of simplifying this journey, he said, "How we think we deliver the message is different from how customers might see it. Too often customers are provided only with half of the information, either about digital, or IT, or security, or workforce.
"It can be very confusing, so if we take one step back, we can simplify this journey to the the most valuable aspect customers have today: data."
He highlighted four essential steps that are all part of the industrial transformation journey: Digital transformation, IT transformation, security transformation and workforce transformation.
"Digital transformation leverages data, IT transformation delivers it, while security transformation protects data and workforce transformation accesses it and creates it. It all comes down to these four steps," he added.
According to Seeman, although all organisations nowadays focus on digital transformation, they need to put in place strong infrastructures to also support their IT transformation. "We need to be ready for the digital future by delivering a firm structure to absorb the changes. We need to work with the latest and best technology when it comes to infrastructure, this is what the data relies on," he said.
Seeman discussed the impact of the latest technology on the workforce transformation, improving productivity and even becoming a deal breaker when it comes to job selection.
He also urged partners to first and foremost focus on securing theirs and their customers' data.
"The flexibility new technologies are giving us is also creating a threat for us – 95 percent of security breaches today come from the end points of our users, such as mobile, laptops etc. This is where hackers find all the 'smart' ways to hack into our systems and data centres," said Semaan.
"This is why security transformation and the security part of the industrial transformation journey is the hottest topic today and I predict that it's going to remain so for the coming four years," he added.
He concluded explaining how Dell Technologies is helping its partners to go through the four steps of transformation thanks to its "simple, profitable and predictable" partner programme and their end-to-end portfolio of solutions.