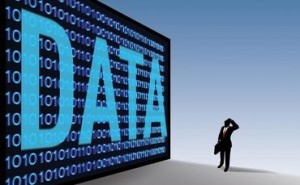 IT decision makers are not the only drivers for big data adoption as the marketing department is also playing a large part in this, according to IDC Australia's telecommunications group associate director, Dustin Kehoe.
Speaking at a briefing in Sydney, Kehoe said that CIOs want to acquire new customers, generate higher profits and look to new technologies for innovation to gain competitive advantage. However, he said that this is primary being driven by marketing rather than IT.
"In my view, big data speaks to all of these priorities," he said. "In terms of the big data agenda, IT does not own this anymore because anything to do with marketing automation is almost solely funded by the marketing department."
"Fifty-six per cent of all business decisions in 2013 will now involve the line of business. In three years' time that figure will be 80 per cent," he said.
According to Kehoe, sales departments like to forecast out by 180 days and marketing is always trying to get new customer insights.
"A lot of what we see with big data is to do with micro-marketing. This is a new trend where companies don't need post codes and titles to understand customers; they want to know what their preferences are and how they interact with social networks."
Kehoe said that the financial services sector has engaged in marketing using mobile banking apps.
For example, these consumer facing apps are used to deliver what Kehoe referred to as "hyper personalisation".
"Unlike the old-school websites from 10 years ago, these ones with mobile apps have location, cookies, browsing history and usage patterns," he said.
"What banks are finding is that transactions are dramatically increasing with mobile apps as a new channel. Banks can use these mobile apps to sell more value added services."
Challenges
However, big data is not without its share of business challenges.
"There is lack of alignment, not knowing which technologies are appropriate, employing skill sets such as data scientists and the cost of the infrastructure," Kehoe said.
"The business case for something as nebulous as big data analytics is really difficult to make."
According to IDC's big data research conducted with 300 Australian CIOs and IT decision makers in 2013, 33 per cent of companies surveyed said there was a business case for big data analytics but no calculated return on investment (ROI).
Twenty-nine per cent indicated there was a business case and predicted ROI, while 32 per cent of respondents said there was no business case for big data analytics.