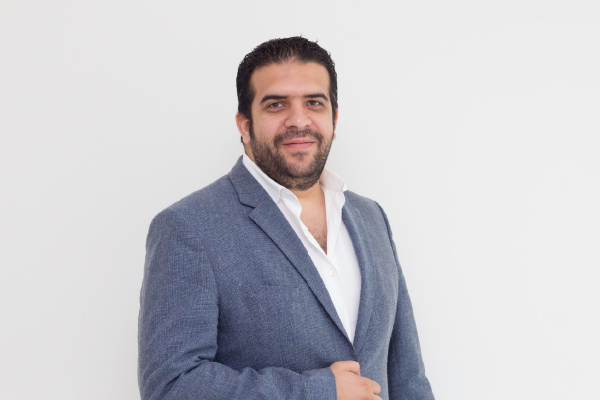 Ramy Beddah, COO, Go Green Solutions, elaborates on channel strategy put in place to grow and develop partners in the enterprise space. 
Could you give us a brief overview of Go Green?
Go Green is an IT distribution corporation, which is now part of the big giant Seaharvest Holding company and Hills Group. Seaharvest Holding is a group of 24 companies that is operating and investing in eight sectors – oil and gas, IT, health care, sports, media management, transportation, tourism and real estate development. The group has facilities and offices in eight countries globally with approximate turnover of 500 million USD annually.
The Group has acquired dominant shares in Go Green in 2014 and we have worked very aggressively in restructuring the company and now we are ready to appoint the right value-added partners specialised and catering to our target verticals in the GCC market.
Can you tell us more about the inaugural channel event that took place last month?
At this event, we are proud to showcase Go Green Solutions appointment as Samsung's value-added distributor in the Middle East region. We believe in Samsung's strong position as a technology leader in the world and we are pleased to partner with them in this journey.
Traditionally, Samsung is known to have a strong consumer base but now Samsung Business is increasingly investing in the enterprise space too. Go Green Solutions has been appointed specifically to partner with Samsung in the enterprise segment.
Can you elaborate on your geographical reach?
We have two offices, one established in Dubai and another opening soon in Abu Dhabi. We also have two warehouses in Dubai and JAFZ. And we have a team of dedicated professionals with the right skill-set to deliver to the GCC market.
We have made these investments identifying growth within the market and to take advantage of upcoming business opportunities as well as help our partners succeed.
What is Go Green's value proposition?
Go Green Solutions provides the entire range of products of Samsung Business from displays, printers, A/C, TVs, mobility and home appliances. We aim to service partners and customers in the SMB and enterprise space. We deliver solution-oriented services, which are tailored for verticals, especially with a focus on hospitality, retail, education, healthcare, government, finance and transportation sectors.
Can you discuss your channel strategy?
We are going to be selective in our approach when choosing the partner we will collaborate with. Our aim is to develop long-term, trust-based relationships with partners to optimise partner capabilities and connect to new opportunities. We are looking for partners who are servicing the SMB and enterprise customers especially in the verticals of hospitality, education, retail and healthcare.
Are there plans to expand your portfolio to other vendors?
We are continuing to add complimentary vendors to our portfolio in-order to supplement our existing offering to our customer base.
How are you enabling your channel partners? What kind of market support and training programmes do you offer them?
Partner community can look forward to innovative methods to engage with Samsung through Go Green Solutions. We provide improved value to solution-oriented reseller base. Go Green will offer its partners pricing, deal support, incentives, market intelligence, pre-sales support and demand generation for participating resellers.
What are your plans for the remaining part of the year?
For each vertical we have prepared special Samsung offers, which are exclusive to Go Green such as TV Buy Back Programme for the hospitality sector, trade-in programmes for large finance and government organisations. With these, we aim to penetrate large accounts and increase market share. And also simultaneously build the run rate business through our channel partners by providing special bundle values. To onboard partners there will be a series of Samsung trainings organised by Go Green starting in September.