Channel players need to become specialised consultants to profit from Next- Generation Networks. Reseller Middle East examines the prospects present.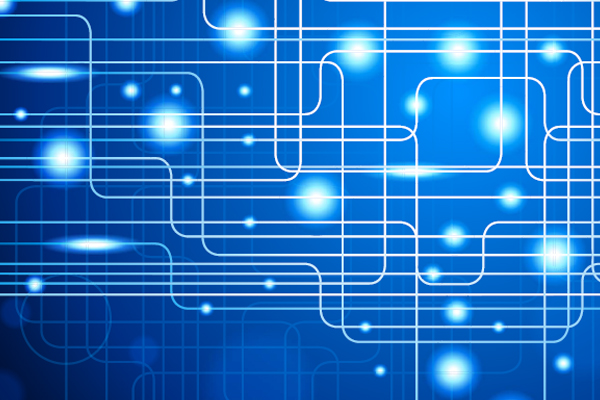 For a growing business, whether it is in the enterprise or SMB space, networks are the pillars on which it functions. This is especially because in today's business environment most of the organisations' critical information and day-to-day operations are depended on the smooth performance of its networks. And as large enterprises shift from legacy networking infrastructure to modern architecture, it paves a clear path of opportunities for value-added resellers and systems integrators. Partners need to know how to best leverage on these prospects.
The very first step towards this is understanding the customer's demands and pain points. Glen Ogden, Regional Sales Director, Middle East, A10 Networks, says, "This is true because only then can the channel act as consultants to guide customers on their journey to next-generation network (NGN) architectures.
"NGN also opens up new revenue streams for channel partners in the professional services area. Professional Services (PS) are expected to form a significant percentage of channel partner revenues by 2020 and PS in the NGN space will no doubt be in high demand from customers."
Meghan McCarthy, Director, Partner Organisation and Commercial, Middle East, Africa & Russia, Cisco, also agrees that CIOs and IT decision makers are relying on systems integrators and value-added resellers to guide them in taking important decisions when it comes to NGN, which includes technology trends such as Software-defined networks (SDN), Network Function Virtualisation (NFV) and the Internet of Things (IoT).
"These trends will open many new avenues including value-added services for channel partners to grow their business."
However, one of the challenges today is although most partners know that there are opportunities present in this space, they are unaware as to how to begin or tap into them.
After understanding the customer's pain points, the next step will be to ensure that you as a partner have the adequate knowledge to guide the customer and implement the technology.
And to achieve this, education is important. Dave Hughes, Technical Director, CommScope, Middle East and Africa, says, "Partners who remain educated and ahead of the present technology curve offer real value to a client's business."
Renjan George, Managing Director, DVCOM Technology, urges partners to focus on providing high quality end user experience while extending NGN Solution to their customers. "This will result in fulfilling the revolutionary IP telephony and data that supports the need of mobility.
Partners can apply and deploy NGN technologies through a constructive business approach that creates global connectivity providing a choice of services for the customers."
Cherif Sleiman, General Manager, Middle East, Infoblox, points out that as it is an emerging technology, the standards are not mature yet. "For example, how Microsoft handles virtualisation is very different from how VMware handles it. So partners need to work closely with vendors to get the right specialisations and certifications. They also have a duty to invest in labs and run simulations and tests so that there is no guessing in terms of how these technologies will converge in a customer's production environment."
The role of a partner is not to "rip and replace" existing technology, says Mario Georgiou, Regional Partner Director MEA, Juniper Networks. In fact, they need to plan on how to build on existing infrastructure.
"A solid partner approach is focused on engaging customers early on in conversations, meeting their business objectives and addressing challenges or concerns that they may have. Additionally, partners are responsible for designing the NGN accordingly and augmenting existing infrastructure where possible.
"To overcome emerging challenges as networks continue to evolve, channel partners need to step up on how to develop their businesses, and this must be reinforced by training, information and support provided by vendors.
This is also paramount given these networks rely on open solutions that require software and consulting skills, which could be lacking in the Middle East region."
It is important to keep in mind that NGN will not come from just one vendor. "Partners need to be well versed in knowing the different technologies that make up an NGN and be able to couple different products together seamlessly to ensure a high quality of service is delivered both in terms of performance and availability," explains Ogden.
Understanding the customers' future requirements will also help in deploying efficient NGN infrastructures. "This will help to offer innovative services available in the market, such as open solutions, virtualisation and SDN. These technologies are more manageable, cost-effective, and adaptable, making it ideal for today's highbandwidth, and dynamic network architectures," adds Georgiou.
The way ahead for partners is to invest time and efforts in enhancing their skillset in the NGN space in order to be able to make the most of the opportunities present. The key to success in this area is to adopt the role of 'consultants', to be able to guide customers in their NGN journey.
"With change comes opportunity, and for partners the evolving service provider market opportunity is huge. Partners need to respond quickly to new market trends in order to stay competitive, monetize new services and drive optimisation while continuing to deliver quality services to customers," adds Cisco's McCarthy.
Although, most partners are far from achieving this, vendors can help directing them towards the right path. But the responsibility doesn't only lie with vendors, partners themselves need to come to the forefront and display interest in these emerging technologies. Partners who are agile and quick to adapt to evolving market scenarios stand a chance to be noticed by customers and vendors alike and also profit from the opportunities.