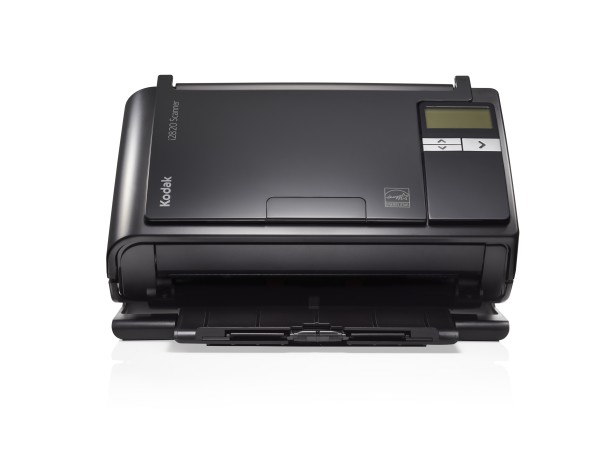 Kodak Alaris has launched the KODAK i2820 scanner, an addition to its i2000 Series Scanner platform, which has new features and enhancements to address the challenges faced by users with heavy-duty desktop scanning needs.
The scanner reverses the build-up of paper and makes businesses more productive. Dual indirect LED document illumination requires no warm up time and delivers outstanding image quality which means information is captured clearly for more accurate OCR. Integrated Perfect Page technology corrects image imperfections to minimise the need for rescanning with Smart Touch technology allowing specific processes to be programmed for staff to then start multiple step scanning at the touch of a button. This includes creating PDFs, attaching documents to emails, organizing them in folders or sending them to Cloud services.
With the inclusion of KODAK Capture Pro Software Limited Edition, users can test the popular application and upgrade to the full version if they need to address more complex batch scanning requirements.
The KODAK i2820 document scanner is now available with a list price of approximately AED 6,900.