Regional organisations are looking to upgrade their infrastructures and processes to the digital era as emerging technologies are increasingly gaining popularity across both large and smaller enterprises. Reseller ME finds out how channel partners can play a vital role in this transformation.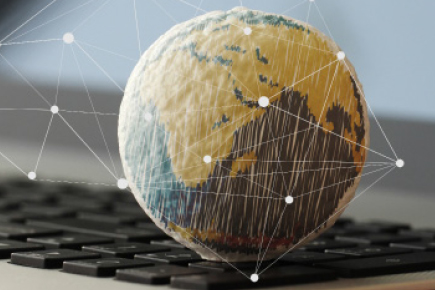 The digital transformation of an enterprise is now inevitable. As emerging technologies are gradually taking over most traditionally-led operations, organisations are looking to digitise all their processes. In fact according to a recent IDC report, 65 percent of APeJ (Asia Pacific excluding Japan) enterprise strategies will include a significant 'digital transformation' component by this year.
All enterprises across verticals such as banking, education, hospitality, healthcare, governments, manufacturing, oil and gas, sooner rather than later, will reach a point where they are compelled to get on the digitisation bandwagon. The question is what role can channel partners play and how can they become indispensable for this process?
"Digital transformation opens avenues to create strong partner ecosystems, which include solution providers, Independent Software Vendors (ISVs), technology partners, and consulting firms who can provide solutions that address changing market conditions, enable flexible consumption models and help customers achieve desired business outcomes," says Frida Kleimert Knibbs, Head of Channels and Commercial UAE, Cisco.
To be able to create sound digital transformation solutions in the digital era, a deep understanding of solution spaces and an ability to connect hierarchical systems are necessary.
Knibbs says, it requires understanding specific usage models and domain expertise to translate those user models into sensors, actuations, control logic, data aggregation, and local network connectivity and service layers.
"Partners developing applications for a specific line of business or vertical market can win huge because digital transformation/IoE is largely about selling to customers on business outcomes. Analysts say by the end of the decade, 90 percent of IT spends will be controlled by line-of-business, so the ability to deliver business outcomes becomes really critical."
The ultimate goal for partners is to be the 'trusted advisor' that customers are seeking out for. While this rings true for most emerging technologies, it is even more important here for partners to be in a position to counsel customers on what they need even before they realise they require it.
Bertram MJ Collins, Head of ICT Portfolio, CNS, says, "Channel partners need to re-skill the IT, sales and procurement workforce to speak business and industry rather than pure IT. Understanding industry processes is an advantage and might be the only differentiator as certain aspects of IT have become commodities.
"The opportunity to think differently and innovatively about how business can benefit from the intended digital transformation is critical. This means the channel partner should no longer look at only reselling IT infrastructure but also evolve to become a digital transformation thought leader."
Shams Hasan, Enterprise Product Manager, Dell Middle East, agrees that the proactive approach is the most effective way partners can optimise the opportunities.
"An accurate understanding on the market and company conditions is a good starting point. With this information in place, a firm is better positioned to look outwards towards their channel to understand their relative positions as well. When channel partners align expectations and predictions, coordinated actions can be taken together. Communication and accurate market analysis are vital tools to sustain growth together," he says.
Partners need to gear up to face the challenges that come along in this journey. The initial challenge could be around demand generation, however this is easily resolved once the trend picks up within the market.
"For partners, sometimes it is challenging to find the right mix of products and solutions to cater to the specific needs of consumers and businesses, both for the more conservative and the rather forward-thinking users or organisations," explains Sakkeer Hussain, Sales and Marketing Director, D-Link MEA.
Another challenge, according to Savitha Bhaskar, COO, Condo Protego, is around the fact that many Middle East organisations may be reluctant to digitise with reduced budgets.
"However, channel partners should work with CIOs to explain the risks of not digitising, present the business case to the board, and develop a digitisation roadmap. Partners and customers need to have the right skillsets in place to succeed in digitising."
Another crucial point to keep in mind for partners is that as digitisation becomes more rampant across businesses, customers will look to them to provide connectivity and value-added services for the solutions that are deployed. But more than a challenge, this can be considered as an opportunity.
"Partners need to respond quickly to new market trends in order to stay competitive, monetise new services and drive optimisation while continuing to deliver quality services to customers. However, around the world, and especially across the Middle East, there is a significant shortage of people who are qualified to address these trends and innovations," says Knibbs.
At the end of the day, it all comes down to skillset. Irrespective of which technology it is, channel partners must enhance their abilities to be able to lead business discussions. As per the results of the INSEAD Business School's Global Talent Competitiveness Index 2014 co-authored by Cisco, the IT skills gap in the UAE is increasing at a compound annual growth rate of 32 percent, which means that by the end of 2015 it will increase to 45 percent, and in Saudi Arabia the IT skills gap will stand at 78 percent.
She adds, "Partners can enhance their skill set through channel enablement programmes, which include training, certifications and specialisations, in addition to technical support, productivity tools, online training, marketing resources and sales promotions.
"Through Cisco's latest specialisations, we help partners develop skills critical to business success and help increase their profitable revenue. With our new business outcome trainings, we also help partners to create strategic customer value."
Therese McQuaid, Marketing Director, Orixcom, says, "Partners need to take on the responsibility of keeping themselves trained up and aware of the latest updates and information on their services and how it meets the needs of their clients. They also need to keep abreast of digital trends and make sure they are up to speed with the latest technology developments in their area."
Also Dan Smith, Head of Integrated Marketing, MEA, Xerox's Developing Markets Operations adds that along with skills, infrastructure is another big challenge.
"In terms of infrastructure, a clear understanding of the requirements is needed to deliver against commitments."
For partners to succeed and sustain their growth in this space it is important that vendors ensure their solutions get more visibility, that they are enabled to deliver business outcomes and have platforms to connect with each other.
"Digital transformation provides unprecedented opportunities for partners to derive greater value from networked connections among people, processes, data and things. Partners need to embrace digitisation now and accelerate their ability to thrive in the digital age," adds Knibbs.
Channel partners need to build on their capabilities and work on offering a genuine value-add to customers. In order to capitalise on the opportunities, it is necessary to undertake the role of a 'trusted advisor' more seriously.