Open source solutions are now moving to ERP and CRM; and increasingly organisations are seeing the benefits of deploying these solutions to achieve more cost-effective operations. The prospects in this space are no secret, Reseller ME evaluates what this spells out for partners.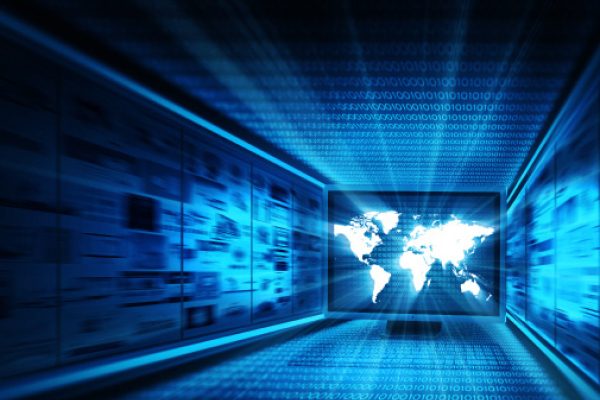 There is no debate that businesses in the region are primed for growth and are on the lookout for technology solutions that can help carry out their operations more efficiently and in a cost-effective manner.
Open source solutions have been gaining popularity as customers become more aware of its benefits and flexibility. As is with other emerging technologies, partners have a definite opportunity here to cash in on.
Renjan George, Managing Director, DVCOM Technology, says, "Businesses in this region are focused on growth and are investing in new advancements to upgrade their customer experience tools and strategies. A robust CRM is an integral part of an organisation to support all business processes to manage the customer life cycle. Open source CRM/ERP give complete flexibility to the clients as to how they deploy the system. Whether it be multi-tenant cloud service, private instance in the cloud or it could be as flexible to allow the customer to deploy it on their private cloud."
As the awareness of the opportunities with open source grows and industry players shed light on some of the myths, especially around security, not only large organisations but also SMBs are increasingly adopting the technology.
"Therefore, more and more vendors are beginning to invest in open source products. Secondly, even some of the proprietary vendors like SAP, although their solutions are still proprietary, they are beginning to build a number of their solutions on LINUX platforms," says David Postel, Partner & Alliances Leader, Red Hat Middle East & Africa.
Other reasons driving its growth are thanks to factors such as data privacy, customisation, flexibility and security, says Amanulla Khan, Director, Belkin International MEA.
He adds, "The ability to be able to employ and host an open source solution inside a country is the most underlining security issue that an open source solution addresses. All this means is that propriety technologies are closed for public view, so no one outside the company who owns propriety technology has a clue on the security bugs it may contain. These issues in open source tend to get fixed immediately."
For partners, the technology offers promising prospects, provided they take advantage of the current market situation. Today one of the most basic requirements from a customer is customisation. And partners have a distinct role to play in this area.
Khan says, "Customising as per the customer's requirement, freedom, flexibility and interoperability are the benefits that partners can take when selling open source solutions."
Agreeing, Postel says, if looked at from the cost perspective, open source solutions are more cost effective than proprietary solutions for two key reasons – development costs are much lower and they are sold using a subscription model rather than a license model.
He explains, "Partners that choose to sell open source solutions will be able to pass these 'savings' on to the end customer and offer the solutions at more attractive prices than their counterparts that are selling proprietary solutions and thus win more business.
"Also, in proprietary solutions, approximately 70 per cent of the solution cost is accounted for by the hardware which leaves only 30 per cent for spend on services. On the other hand, in open source solutions, the subscription fee accounts for only 30-40 per cent of the cost, which means that customers can spend greater wallet share on services, which is where most partners make their margins."
George reiterates that partners can benefit from the 'adaptability' nature of an open source solution platform.
He adds, "Open source software is published under licenses that allow everyone access to the source code, letting them customise, download add-ons and explore the real possibilities of the software. In fact, if you have the right talent onboard to customise the software, you don't have to ever disappoint your client. Today many organisations are hiring open source talent to customise the business application for maximising the results and minimising the huge cost on associated resources."
But the challenge for partners is how can they remain profitable by selling this solution? Profitability continues to be a key issue in the regional channel environment. According to George, partners will need the right kind of resources, trainings and opportunities to deploy and manage the open source projects successfully and to maintain profitability. "The key is also to have the right expertise onboard to understand the customer requirement and do the necessary customisation to provide the optimum solution."
However, sometimes partners feel intimidated at the complexity of the technology implementation and shy away from embracing it. But according to Khan, as open source solutions provide greater control at lower costs to customers, partners will be compelled to enter this space if they have to sustain in the market, as "commercially backed open source can beat its rivals moving forward."
Vendors carry the responsibility to educate partners and enable them to successfully close deals in this space.
Postel from Red Hat says, "Vendors need to have robust partner training programmes such as webinars and training on demand, which provide partners with tools that will in turn enable them to go out and sell. In parallel, they need to support the partners in terms of marketing and demand generation."
Although partners too need to take the initiative to invest in learning about the benefits of open source platforms in order to be considered as a trusted advisor by the customer. Today customers expect nothing less from a reseller partner and it remains to see if partners will rise to the occasion and triumph.