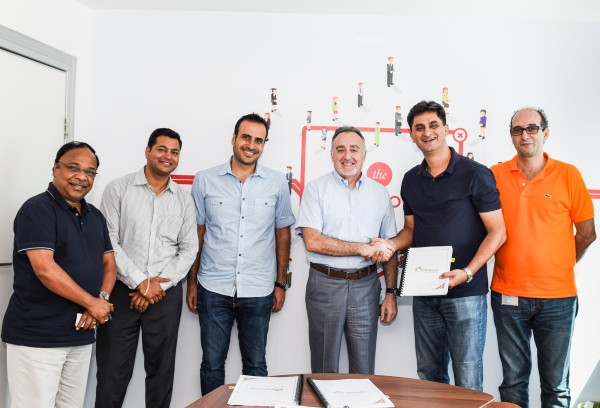 Mindware, a Dubai-based virtualisation-focused distributor adopts 3i Infotech's ORION 11j product as its ERP solutions for their Cloud based application.
Commenting on this recent collaboration, Ashish Dass, President- EMEA, 3i Infotech, said, "We are delighted to join hands with Mindware, as they opt to strengthen their ERP strategy through the implementation of 3i Infotech's Orion 11j. This engagement is particularly exciting to us because this will be a cloud-based model where Mindware will make the maximum use of the cloud technology, both internally to its stakeholders and externally to its vendors and customers by deploying the Orion marketplace function on the cloud. A leading IT company like Mindware choosing this model of deployment, shows the region's high acceptance and adoption rate of the trending advanced global technologies in streamlining processes and increasing productivity by using core systems on the cloud. We are pleased to meet the demand of a cloud-based ERP structure and have Mindware join the long list of our satisfied customers."
The latest product release Orion 11j uses the new Java based application J2EE, armed with a web based set up, making it a potent and scalable multi-tier architecture structure. Covering the workflow, document flow and data flow of the organisation in collaboration with Orion 11J EPM (enterprise Performance management) are fabricated with a true Cloud-based architecture providing options for Mindware on both Private and Public cloud platform adding flexibilities and enhancing their operational efficiencies.
Mario Gay, General Manager, Mindware, said, "Mindware is a strong business distribution unit based on virtualization 3i Infotech with its unique Orion 11j ERP solutions is an ideal fit and a pertinent platform to upgrade the solutions to a Cloud application linking our business to its resellers apt. This partnership is an important stepping stone for Mindware's growth strategy allowing complete optimization of business application playing a key role as a comprehensive Internet based reseller portal."