Julien Arnolda, Managing Director, Alpha Tech, discusses the retail specialised distributor's plans to expand its portfolio and open new doors over the course of this year.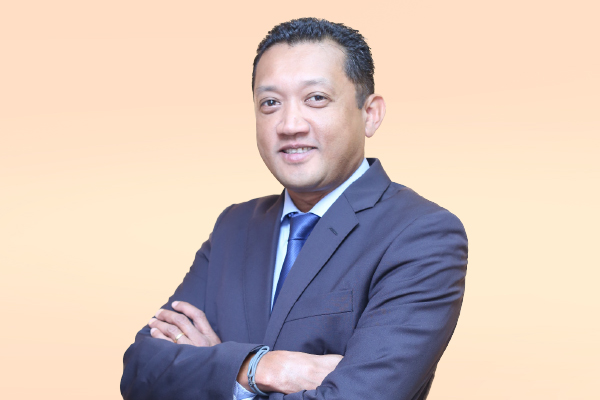 Can you give us an overview of Alpha Tech?
Headquartered in the UAE, Alpha Tech is an experienced retail distribution specialist, with offices and warehouse facilities in Dubai Airport Freezone Authority (DAFZA) and serves retail partners throughout the MENA region. We are the regional logistics partner and GCC distributor for Jabra for the last 14 years, and also provides warehousing and logistics support, along with establishing and managing the channel partners.
Which are the other brands under your portfolio?
While Jabra is one of our biggest brands that we manage, we also take care of the logistics for other brands such as Jawbone and Jacob Jensen, which is a brand from Denmark. We have recently signed up with several other brands including rugged mobile phones manufacturer, Energizer for its Hard Case line-up for the UAE market. We have also signed up with a Canadian company called Mio Global for performance activity trackers and sports watches. We are diversifying into a lot of wearable related devices.
Can you elaborate on the company's key highlights in 2015?
One of our biggest achievements includes bagging the award from Jabra for the 'Distributor of the year' for the Middle East, Africa and Turkey regions. Also, the fact that we are continuing our relationship with Jabra for the 14th year in a row is a worthy feat.
What are some of the company's plans for this year?
We are looking to open more doors in the region. We are beginning to look at the sports category more seriously with brands such as Jabra, Jawbone and Mio Global.  We are looking to target gyms, professional trainers and the like. It is definitely a growing market.
What is the extent of your partner network?
We cover 95 percent of retail distribution through partners in the likes of Virgin Megastore, Sharaf DG, Emax and Jumbo. We also work with the sports channel through stores such as Sun and Sands, and Modell's.
What is your business focus?
We will be focusing on key brands that we handle. Our primary market differentiator is that we have teams for each of the brand that we manage. We are not looking to handle 20 to 30 brands, which will eventually result in losing focus. Therefore, we are also very picky even when it comes to attending global conferences or exhibitions. We need to be clear on what we want to bring back from these shows before planning to go.
How has the company's growth been amid challenging market circumstances?
Unfortunately, business has been slow in the regional market due to several outside elements and also because of currency fluctuations. That being said, I believe the market will improve over this year.
Compared to the previous year, we have had a 35 percent growth in 2013-2014. And although we were profitable in 2014-2015, our expectations were not met. But in 2016, we will see a 30 percent growth largely because we have added new brands into our portfolio and we have started to focus on certain channels.
What is your message for the market?
We should all keep a close eye on the sporting category because it is growing and we believe that as a company, which is why we have added more sporting brands. We look forward to a prosperous year ahead.