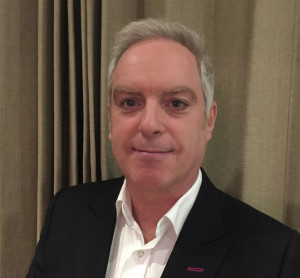 As Pulse Secure celebrates more than one year of being a stand-alone company, the firm's EMEA Partner Director John Mitchell speaks to Reseller ME about their continued efforts in meeting the demands in the region's security landscape and the company's future channel plans.
It has been a year since your separation from Juniper Networks, how have the last 12 months been for Pulse Secure?
As an organisation, Pulse Secure started trading in October 2014, following the acquisition of the Junos Pulse business from Juniper Networks by a company called Siris Capital.
Being a new company, over the last year we have been building our partner programmes globally. We have launched the 'Connect Now Partner Programme', which we have launched in June 2015. It comprises a three-tier level – Community, which is the entry level; Secure Plus, which is the mid-tier and Secure Premier.
During the last year, we have around 650 partners in EMEA, 100 of which are in the Middle East and Africa region. We have also launched a new distribution line-up, so in most territories we have at least two distributors. Some of them have the Juniper Networks' portfolio as well because it is important for us to provide continuity for our partners that used to buy our technology before the acquisition.
We have also released a new technology a few months ago called the Pulse Secure Appliance (PSA). Pulse Secure also launched a cloud-based management product called Pulse One and we have also brought our MDM technology called Pulse Workspace.
Lastly, another highlight that the company has over the last year was expanding our workforce. When we started out there were only three people within the company and now there are 20 of us leading the EMEA operations, and we are continuously progressing our recruitment initiatives.
Can you elaborate on how your partner programme works?
The programme includes key features such as support services, professional services and a partner portal.
While those elements are partner programme standards, one aspect that sets the Connect Now programme apart is that it does not need any certifications, instead accrediting partners based on direct evaluations of their experience and competency with the product line. Our partners are very happy with that arrangement, because it makes the relationship between them and Pulse Secure run more smoothly.
Another key feature of our partner programme is its deal registration. With most programmes, partners get a large upfront discount and later on get a smaller additional margin. It is the complete opposite with our programme. So, this idea then brings users benefits such as visibility of opportunities, higher margin potential and we believe this gives them more profitability.
How significant is the Middle East region for Pulse Secure and what should your current and potential partners keep in mind in order to fully maximise your solutions?
This Middle East has always been a strong region for Juniper around security technologies. We see continued demand in the security space. Now that Pulse Secure is a standalone business we are actively investing in people and solutions to cater to the growing demands in the market.
Primarily most end-customers are leveraging remote access technologies for both work and personal use. Pulse Secure has a portfolio that is focused on secured remote access and our partners have been very proactive in acquainting our solutions with their customers. Now, we see an opportunity for our partners to take the next step and have a dialogue with their end-customers about our network access solutions. Afterwards, move their discussions into our mobility segment of our portfolio. We believe that the strong correlation between the three parts of our technologies is a strong offering from a vendor consolidation perspective.
What can channel partners expect from Pulse Secure in 2016?
We have recently launched our Partner Academy, which is proof that partner enablement is core for Pulse Secure, especially in this region. Just this quarter, we have launched our EMEA enablement plans. We also have our monthly technical webinars, which focuses on systems engineers and consultants. So we will continue these initiatives – bringing our partners up to speed with the latest technologies and products, and expanding our reach within the Middle East market as well.