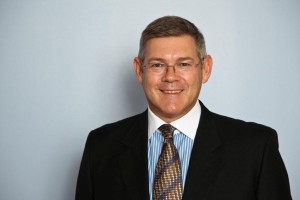 An organisation's network is the pillar for driving growth and understanding data. Today, as technology advances, the role of networks becomes a bigger part and parcel of each business. Juniper Networks, a provider of network solutions, understand this better than most, thanks to around two decades of experience in the space. According to Adrian Pickering, Area Vice President, MEA, Juniper Networks, for the channel, there are no shortage of opportunities in this market. "But the challenge is making the channel aware of the industry trends and how they can be executed profitably," he explains.
This also means that a robust partner strategy needs to be in place. Although the overall strategy has evolved in the last few years, the company is looking at how it can drive a better alignment with the partners they have.
Pickering adds, "We are not in a race to recruit a whole bunch of partners. We want to develop the capabilities of the partners that we have, and in some instances, we are even looking at reducing the number of partners we've got." The company is focusing on partners who have got the capabilities and willingness to work with it and who have the potential to find and execute opportunities.
Mario Georgiou, Area Partner Director, MEA, Juniper Networks, says that the Juniper Partner Advantage Programme, which was launched three years ago, was meant to capture new markets and discern how partners could play a role in them. Taking into account trends such as cloud, the company recently announced the Juniper Partner Advantage Cloud. "This programme was created to help our partners move from the traditional way of things and go and capture the growth that we are seeing in cloud," says Georgiou. "Because today, resellers need to go and position themselves in cloud, irrespective of whether they are going to develop infrastructure for a customer to create a cloud service, or they run the services for a service provider, or whether they are going to be the service provider selling the services. So in this programme, we have got a number of value-added aspects, which will help the partners to upscale and help them go after this new market," he further explains. Also identifying profitable opportunities in services, the company has announced the Juniper Partner Services Programme recently, where it has integrated its various programmes into one.
Juniper plans to focus on the public sector and other key verticals such as oil and gas, defence and security and financial institutions, which will help enhance its business. Pickering adds, "Service provider is a big part of our business and we will continue to focus on working with the big telco operators in all the countries we serve. From an enterprise perspective, a number of key verticals come out and the public sector is very important. The investments that are being made by the government today, into education, healthcare and social services, is huge."
Georgiou says that partners need to be innovative. "They need to go after the growth that is seen in emerging trends such as cloud, mobile internet and solutions around security to give value to customers."
He further adds, "Partners are trying to differentiate themselves from old technology. It's no longer just a choice but imperative to be profitable. Partners who are in different businesses can then wrap around their value-add as well, which is important, too. We live through our partners."