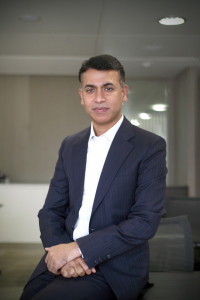 Amanullah Khan, Regional Director, Emerging Markets, Linksys & Belkin, elaborates on the company's strategic plans to refocus on its SMB origins. 
You have been working towards going back to your SMB roots, how has that developed over the last year?
On Linksys we are focusing on going back to our roots. Linksys is known for its networking products in the SMB category. Even when the brand was with Cisco, they continued to focus on SMB but the only difference was that they combined it with the Cisco SMB so as to avoid internal competition.
Linksys has a legacy and a rich heritage of the SMB business. We are a networking brand that is aiming to return to our roots. We had launched our SMB approach last Gitex and now we are building the portfolio and making progress.
Today we have gone out and claimed as many channel as possible in various ways such as putting demo kits in the market place, which was a mass activity wherein we wanted the channels to know that we are back. We communicated what kind of portfolio we have, what the roadmap is ahead and what kind of support we can provide. Currently, we are going ahead and recruiting the core channel. While we will do education across the channel, it will be a broad base education. We will then choose few partners in each markets and will start working with them which is phase one for us. Phase two is then expanding the reach by recruiting new partners. Partners have a lot to look forward to as we are offering rebate programmes and preferential pricing for the channel.
On the Belkin front, what is the main focus area?
On the Belkin front, we are excited about WeMo Home Automation, which is a smart home technology. It is a going to be massive opportunity with reports indicating the segment to reach $28 million by 2017 and $40 million by 2020. At the moment, there is a barrier to entry and issues such as proprietary hardware, several standards and complex installation. Unless people experience WeMo, customers will not be willing to make that investment, we are going to create those experiences to make people come in.
Could you list out your distributor partners for the region?
On Belkin front, we have appointed Redington for the GCC region and Gadgetech for UAE which is a specialist company. The channels are wider in the accessories business compared to networking as it can be sold in different types of stores such as sports or fashion. In addition to core retail partners such as Emax and Jacky's Electronics, a telecom channel also exists. To cover the entire channel, we believed that we needed a distributor that is more specialised. In the Saudi market, we have Jarir Bookstore as they have a huge presence in retail. We also have a distributor each in Jordan and South Africa.
For Linksys, Eros is our retail focused distributor in the UAE. In Qatar we have Modern Home while in Kuwait, Jumbo is our partner. We have two distributors for the channel business in the UAE market – Ingram and Logicom. Al Jammaz is our distributor in the Saudi market.
Is there any reason why there are two separate channels for Linksys and Belkin?
The main reason is history. There is no reason to start adding a new dimension to it when we already have an existing channel and business that is doing extremely well.
On the other hand, we believe the Belkin side of business was over distributed. Today we are in the process of identifying who are the best channel partners of Belkin who we can work with. And we are looking at moving from the smaller partners and instead help and provide them support to start buying from the larger distributors. We want to show the retailers the value of dealing through a larger distributor and give them a plan which will benefit and help them grow the business, reduce the cost, increase their profitability, which can then reflow back into the business. We want to increase our investment because we are reducing the cost and see the advantages there.
Retailers prefer working directly with vendors but if the business volume doesn't justify then it will add unnecessary cost, both to the retailer and to us. Retailers are receptive today provided you show them the value of doing the business indirectly.
What is your roadmap for the future?
We have a healthy roadmap planned and so far have received excellent reviews. We are on track, within the next 12 months, we will have an impressive portfolio in the market. Today we started with connectivity, currently looking at cloud-based management, and then we are talking about mission after. These are the focus areas on the Linksys side.