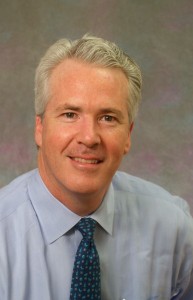 IBM brings its partners a number of support initiatives to help them play a greater part in the company's route to expansion through 2015. Mark Hennessy, GM, IBM Global Partners and Midmarket, tells us more while Ilse Cilliers, VP Global Business Partners, MEA gives us the regional take.
Tell us a little bit about IBM's focus on partners.
MH: The business partner channel is critically important to IBM's operations. We invest over two billion dollars a year in our business partner programmes, technical support, marketing initiatives and other relevant areas. Approximately half of that investment is focused in our growth markets. We have about 120,000 partners worldwide, about 55,000 of those are here in the growth markets. We continue to invest very heavily in co-marketing with our business partners as we believe that to be very important from a demand generation standpoint, so we have invested about $1.5 million for 3000 partners here in the GMU, making this a significant piece of our investment.
Another really important piece of our investment is focused on our innovation centres where our business partners can get access to our R&D and latest technology. We have 40 Innovation Centres in 33 countries around the world, half of them being in the growth markets.
So first and foremost, partners continue to be very important to IBM and will only become more important as we look to achieve our 2015 roadmap. We have openly declared that while we continue on our strategy through 2015, our business partners will have a larger share of our business and enjoy a more significant role in the IBM business cycle.
What are some of the fundamental changes you see affecting the technology channel across the globe?
MH: The changes begin in the marketplace itself, in our end user clients who are less interested in building out their own IT solutions, in buying products and doing self integration. A majority of end users today are looking for a solution that combines hardware, software and services together that are unique to their industry or a particular area of interest such as business analytics or cloud computing. The market is increasingly becoming more 'solution oriented'.
At the same time we are witnessing a whole new set of buyers emerge. So where it has traditionally been CIOs and IT departments taking the frontline to IT purchases, today we are witnessing CFOs, CMOs and the like demanding solutions relevant to their line of business like the dashboard capabilities of analytics or data mining for consumer or purchasing insights, mayors are saying they need help with public safety, water management or even transportation.
Finally, we are also seeing organisations changing the way they consume IT. So instead of looking at a traditional model where they built an infrastructure on premise and hired staff; they now see the opportunity to acquire IT-as-a-Service which is essentially a significant benefit to their business. Because these firms today can leverage the capabilities of the cloud, clients can acquire what they're looking for much quicker; have a much better ROI and leverage solutions that more attuned to what they're looking for.
This essentially sets the stage for our partners who are looking to change their approach to move from more of a product distribution value add where they're focused primarily on their logistics capabilities to higher value spaces where they're combining hardware, software with their client knowledge to build out a suitable solution. Partners are building out their business, skills and capabilities to bring real value to the new buyers. So what we're seeing today is that many s firms maybe building out a managed service provider (MSP) business in addition to their systems integration business. These partners maybe providing Infrastructure-as-a-Service or hosting an application in a private environment or helping customers make the transition to a public cloud environment. This is a significant change for many of our partners who need to transform their business models in order to cash in on the evolution of the market. IBM is really excited to be on the forefront of that change and is focused on helping partners realise their aspirations of driving higher value for clients.
How are you helping channel partners with this evolution?
MH: We are changing our approach with business partners. So one example is around our offerings, we are looking to provide a much more integrated set of offerings to our business partners. A perfect example is the recent announcement we made around our PureSystems Technology, a new category of pre-configured systems that combines computing hardware, software and some services to provide a higher performance and a more integrated package for our clients. This helps our partners move into a more value space and deliver value quickly. We already have over 200 ISVs certify their solutions on PureSystems Technology, so starting day one our business partners can leverage these offerings to drive higher value for clients.
We also actively increasing our co-marketing investments to help partners with unique and targeted demand generation activities given the industry or solution area they are focused on.  In addition we also have many offerings for partners looking at service provider capabilities as well.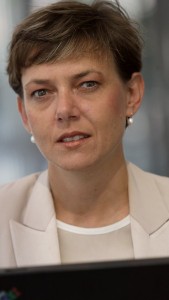 IC: For the Middle East and Africa, one of the key focus areas as we expand our business in the region is assist them in develop their skills to help them deliver IBM solutions and offerings effectively in the local market and ultimately help partners serve and support customers to retain them. We have a big focus on enablement, skills development and are leveraging our innovation centres around the region to accelerate this process of learning.
What are the elements you take into consideration when signing on new partners?
MH: Fundamentally we choose our partners based on the skills, solutions or industry expertise and client insight that they bring to the table. We have a value add model, in other words we don't have just open distribution. For business partners to represent IBM they have to have the skills and capabilities and the certifications to do that, which we believe is very important. We also study the track record of their relationships and their ability to align themselves with our requirements and strategies.
Have you signed on any new partners in the last 12-18 months?
IC: Yes, we have an active recruitment focus across Africa over the last 12 months. We do that through enablement sessions, road show activities to endorse the IBM brand for our existing partners and to attract new partners.
MH: Another dimension of recruiting here is associated with how partners are moving towards a service delivery model or MSP model, which we believe is accelerating very quickly in this market. We are very focused on enabling that and helping partners develop their business through our offerings, marketing investments to help them build their brand and through demand generation activities. We are also investing in technical support for these firms because it's a different kind of business for them while also providing them financing.
Since the first of the year, 1400 new MSP firms have signed up with IBM globally, it is driving more value for our partners and we are rolling out programmes to help partners make this transition that makes partnering with us all the more attractive to them.
How about cloud? How is that faring for IBM's partners?
MH: There are a lot of different ways that resellers can leverage cloud technology; the most popular approach is to help customers build out their private cloud infrastructure. Resellers can also adopt a model where they can help clients integrate an existing private cloud environment with a public cloud in order to enjoy the benefits of both environments and this is one of the areas where IBM comes second to none in the market. We have bolstered our leadership in this segment of the market through supporting acquisitions like Cast Iron and Guardiam that are specifically designed to help clients accelerate that integration. Another approach that many partners are taking is to leverage the technology themselves to provide services to clients such as is the case with MSPs. So this is a very broad portfolio of offerings that they can add to their kit bag and one of the areas where we think we have an advantage. We now have over 1000 partners working with us jointly on cloud projects for clients around the world.
IC: In the MEA, we have a large number of partners who are extremely interested and active in developing their strategy around cloud whether for themselves internally in terms of providing a service or helping customers build a cloud. So we've run a number of enablement events and technical workshops around cloud in MEA with huge attendance. In our more established markets around the region we have a large number of partners who have cloud capabilities in their own organisations.
So what do you think makes partnering with IBM so different?
MH: Technology is moving quickly. So in that regard we are staying very flexible in terms of the offering development, education and technical support to make sure our partners can take advantage of changing tech trends. On the other hand, from a programme standpoint we want to stay consistent, we want to be really predictable to partners so they know the incentives and the requirements for doing business with us, which we believe is very important. We want to be predictable in terms of how they do business with us so they can build their business around our capabilities. //