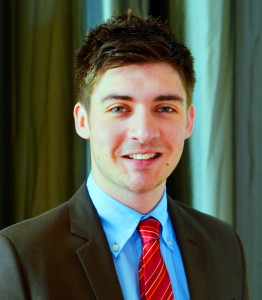 Now, I'm not one of those BlackBerry fan boys shamelessly jumping to the defence of a company many in the industry have condemned to the grave. But I do believe there is life in the old dog yet. 
Up until a few months ago, I'd never even used a BlackBerry. Since then, I have used both the Z10 and Q10, and believe both are fantastic phones. In fact, for the workplace, I believe they are the best phones on the market. The all-important messaging and email platform far outweighs competitors, and the integrated security keeps the IT manager happy.
The mistake BlackBerry made was targeting the general consumer. With the rise of BYOD, Thorsten Heins et al knew they had to make a big change. More and more organisations were neglecting previous policies of handing out BlackBerrys to employees, in favour of allowing them to bring their own device to work. Needless to say, employees were opting for more consumer-friendly models from smartphone kings Apple and Samsung.
So BlackBerry, for the first time in its history, heavily marketed its new device, the Z10, to the consumer market. But one very vital ingredient was missing: apps, the foundation of the consumer's love of the smartphone. The Z10 foolishly launched without the likes of the universally downloaded WhatsApp and Skype. Whilst these apps have now joined the BlackBerry World store, other fan favourites like Intragram and Snapchat haven't. These are criminal omissions. They are things some people just don't want to live without, so why would they?
Despite this, BlackBerry sold 2.7 million BlackBerry 10 devices in the first quarter of 2013. Its main competitor in the mobile market, Nokia, sold 5.6 million Lumias. However, only one BlackBerry 10 device was on the market during that time, compared to around 10 Lumias.  Is there one single Lumia which sold more than 2.7 million in Q1 2013? Nokia hasn't broken down the figures, but I doubt it.
However, as BlackBerry is never going to reach the heights of Apple and Samsung in smartphone shipments, I believe it's time it just cut its losses on the consumer market. That doesn't mean BlackBerry needs to die altogether. Introducing the new BlackBerry: an enterprise mobility company.
BYOD should be BlackBerry's friend, not its enemy. Enterprises trust BlackBerry. It continues to have a strong foothold within the world's top organisations, with more mobile devices managed with the BlackBerry MDM solution today than any other competitive offering.
BlackBerry Enterprise Service 10 is a unified device management and security platform for corporate and personally owned BlackBerry OS, BlackBerry 10, iOS and Android devices. Sixty percent of the Fortune 500 have already ordered, downloaded or installed BlackBerry Enterprise Service 10, and 18,000 BlackBerry Enterprise Service 10 servers have already been installed around the world.
This can be genuinely big business for BlackBerry. And enough to see it rise again, whilst also steadily releasing devices of its own aimed exclusively at professionals who appreciate a BlackBerry device in the workplace.
The enterprise is moving toward a services model, and is eager for BYOD solutions — BlackBerry must now cement itself in this gap. For me, it is no longer a failed device manufacturer, but a leading BYOD company.