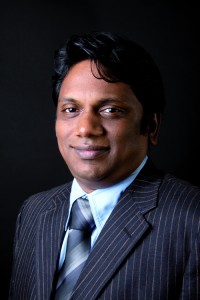 As a journalist who ekes out a living writing about enterprise networking, Cisco Live is always one of the not-to-miss events in my calendar. Cisco, whether we admit or not, is a bellwether for the network industry thanks to its global and diverse clientele. I am an ardent admirer of the network innovations you get to see at this event, not just from Cisco but from its partners as well. The Cisco Live that took place last week was my fourth in as many years, and some 6000-odd people, braving the cold, huddled together in London's massive Excel conference centre, which is actually owned by Abu Dhabi National Exhibitions Company.
I was particularly interested in the Cisco Live this year to see how some of the drastic measures the company announced during the annual conference in Las Vegas last July panned out. Back then, faced with sagging fortunes, Cisco promised to go back to its roots – routing and switching- and streamline its operations in addition to a round of job cuts to boost the bottomline. And if the Q1 results of the company are anything to go by, it seems to be walking the talk and crawling its way back to profitability. But on the flip side, it has cost thousands of employees their jobs and some of the familiar faces from Cisco's regional team were not seen at the show, which I suspect has been a result of the restructuring. However, the mood was upbeat and the ball was set rolling by Cisco's ever-effervescent CTO Padmasree Warrior, who delivered a keynote, walking off the stage, much like what John Chambers does all the time. The gist of her speech was about the role of network and how networks will evolve in the future. Cisco, not very surprisingly, says everything extends from  the network and will emerge as the cornerstone in the age of cloud computing. I couldn't have agreed more. I'd been to many technology seminars on cloud over the last couple of years and I haven't seen many talk about networking in these forums. Your cloud can only be as good as the network it runs on.
As ever, Cisco's world of solutions, where the partners exhibit their wares, was a busy affair but what really caught my eye was something that didn't have much to do with networking technology. It was the Bloodhound, a pencil-shaped supersonic car that aims to break the land record speed. Propelled by a jet engine and rocket, Bloodhoud is designed reach 1000 miles per hour, and intend to break the previous record of 700 mph. So when this car takes to the dried out lake bed in South Africa's Northern Cape early next year, I will be watching with bated breath. Probably, most of you are going to watch as well.